(Jamaica Gleaner) Digicel Group made a net loss of US$198 million last year, as disclosed by Fitch ratings agency in its most recent report on the telecom.
Fitch gave Digicel a stable B rating on its long-term foreign currency debt and said the outlook for the company was stable.
Digicel finances its capital programmes through debt, including bond issues.
Fitch said Digicel made a loss of US$198.491 million – the equivalent of J$20 billion – at its financial year ending March 31, 2013.
The telecom, which does not publicly disclose its financial performance, declined to comment on the matter.
"Digicel is a privately held company. We do not publish our financial results nor do we comment on media reports about our financial results," said head of group public relations Antonia Graham.
The loss was the first since 2010, when the company bled US$131.679 million. Chairman and founder Denis O'Brien has previously confirmed that he is currently seeking a special dividend from the company, which reports have put at US$650 million.
Comments

CARACAS, (Reuters) – Venezuelan authorities yesterday arrested five members of a "terrorist cell" linked to self-proclaimed rogue Venezuelan helicopter pilot Oscar Perez, and killed several other militants during a shootout in a poor area outside Caracas.
BRUSSELS, (Reuters) – European Union officials have proposed removing eight jurisdictions from the blacklist of tax havens the bloc adopted in December, in what critics may see as a blow to its campaign against tax avoidance.
RIO DE JANEIRO (Reuters) – A Brazilian court yesterday ordered the world's largest iron ore miner Vale SA to repair environmental damages its operations caused in land belonging to a community of descendants of escaped slaves in northern Brazil.
(Trinidad Express) Three men were killed in Manzanilla, and Fyzabad and Arima on Saturday night.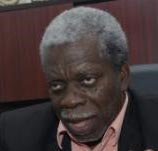 (Jamaica Gleaner) When president of the National Parent-Teacher Association of Jamaica Everton Hannam chose Fly Jamaica Airline to take him to Guyana for his annual end-of-year vacation, he could not guess the ordeal he would face.