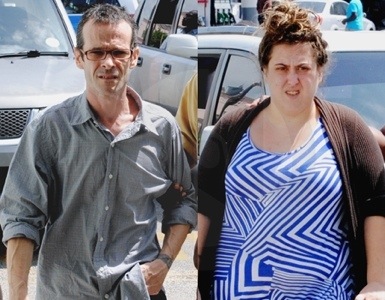 (Barbados Nation) A British couple Tululla Salvatore, 27, and Edward Denney, 41, will appear in court today charged with wasteful employment of the police in reporting that they were robbed.
The two British visitors who created a scare in the upscale Sandy Lane, St James neighbourhood alleged they were robbed at gunpoint.
The couple, who also claimed they were married and had lost millions of dollars worth of exclusive jewellery and money, were additionally being investigated in connection with a number of other fraudulent practices they are suspected to have engaged in during their periodical visits to the island over ten months.
They reported to police that on February 5, while at their rented home, they were robbed of a gold Rolex watch valued at $17 000, two iPads valued at $950 and $1 200, respectively, an engagement ring valued at $12 million, a platinum necklace valued at over $3 million, a Cartier platinum ladies watch valued at over $19 million and over $2 000 cash.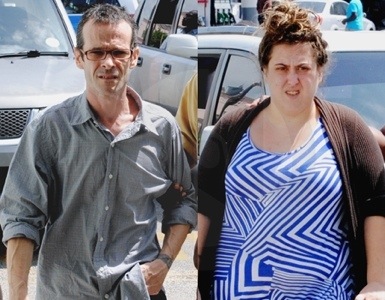 Comments
CARACAS (Reuters) – Venezuela's opposition-controlled congress yesterday rejected the self-proclaimed lawmaking authority of a new legislative body elected last month at the behest of President Nicolas Maduro, widening the political divide in the crisis-hit country.
APUI, Brazil (Reuters) – The small town of Apui sits at the new frontline of Brazil's fight against advancing deforestation in the Amazon rainforest, where vast forest fires belch jet black smoke visible for miles and loggers denude the jungle.

MEXICO CITY,  (Reuters) – Mexico's foreign minister is in Havana hoping to persuade Cuba, one of Venezuela's top allies, to help resolve the tense political situation in the beleaguered South American nation, according to a senior Mexican official briefed about the trip.
CARACAS, (Reuters) – Venezuela's new legislative superbody yesterday gave itself the power to pass laws, superseding the opposition-led congress and fueling criticism by government adversaries that socialist President Nicolas Maduro is consolidating a dictatorship.

(Trinidad Express) The treatment of persons at the Immigration Detention Centre is heartbreaking and inhumane says Khafra Kambon, chairman of the Emancipation Support Group.