(Trinidad Express) The two men who were shot dead by the police last Friday, Valentine's Day, after one of them had shot and killed a Central businessman have been identified as Anderson Deo and Joel Noel.
Deo, 22, lived at Princes Town, while Noel was aged 31 and he lived in Freeport. A third man, who was arrested by the police, is aged 31 and is from Cocoyea Village in San Fernando.
On Friday morning, the victim, Darren Shane Painter, 45, was standing outside his business located at Southern Main Road, Cunupia.
Painter himself was no stranger to the law having been questioned in connection with a kidnapping a few years ago.
Police said that Painter was attacked and shot dead around 10.30 a.m.
On the CCTV video that first ran exclusively on Sunday night on CCN TV6 News, Painter (a heavyset man) is seen standing outside the businessplace with his back turned to the road.
In the background is a table with pink Valentine's Day gifts. It looks like a normal everyday scene.
However in a fast and shocking chain of events, a man in a pink shirt and a white cap is seen running up to him from behind and at close range he begins firing shots at Painter's head.
As Painter immediately falls to the ground the gunman continues firing shots at close range at Painter's head.
Painter appeared to be dead in the video after the first barrage of shots but it was not enough for the suspect who after emptying the first gun, pulled another from his waist.
Pointing the gun at the seemingly lifeless body of Painter the gunman fires even more rounds at his victim's head. He then got into a Mazda 3 which sped off.
The police later found the car abandoned in Cunupia. Officers were told that the gunman, the driver and a third man got into a second vehicle and were headed south along the Solomon Hochoy Highway.
A party of police officers of the Central and Southern Division and aerial support led by Snr Supt Johnny Abraham, Insp Williams and Sgt Tooleram, began a pursuit which ended in a shoot-out at Freeport following a chase through Central Trinidad.
The third suspect is expected to appear before a Chaguanas Magistrate sometime this week.
Comments

CARACAS, (Reuters) – Venezuelan authorities yesterday arrested five members of a "terrorist cell" linked to self-proclaimed rogue Venezuelan helicopter pilot Oscar Perez, and killed several other militants during a shootout in a poor area outside Caracas.
BRUSSELS, (Reuters) – European Union officials have proposed removing eight jurisdictions from the blacklist of tax havens the bloc adopted in December, in what critics may see as a blow to its campaign against tax avoidance.
RIO DE JANEIRO (Reuters) – A Brazilian court yesterday ordered the world's largest iron ore miner Vale SA to repair environmental damages its operations caused in land belonging to a community of descendants of escaped slaves in northern Brazil.
(Trinidad Express) Three men were killed in Manzanilla, and Fyzabad and Arima on Saturday night.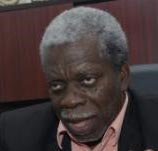 (Jamaica Gleaner) When president of the National Parent-Teacher Association of Jamaica Everton Hannam chose Fly Jamaica Airline to take him to Guyana for his annual end-of-year vacation, he could not guess the ordeal he would face.