(Trinidad Guardian) Fifa has finally acknowledged new corruption allegations relating to the 2022 World Cup ballot disclosed by the Telegraph this week, the London-based paper reported yesterday. The world football ruling body tried to deflect further questions on the issue, however. Telegraph reporter Ben Bryant wrote that after Fifa had failed to comment for three days, a statement by the head of its ethics committee Michael Garcia was read out at a press conference in Zurich.
It said: "The ethics committee is aware of the material identified in the article. "As with all allegations of misconduct by football officials the ethics committee will take whatever action it deems is appropriate. "More than that at this stage we cannot say and so there is no need to ask again."
On Tuesday, the paper reported that Jack Warner, the former vice-president of Fifa, appears to have been personally paid US $1.2 million from a company controlled by former Qatari football official and executive committee member Mohamed Bin Hammam, just five days after the decision to award Qatar the 2022 tournament. The Telegraph said that in a "knockabout" press conference yesterday, Fifa head Sepp Blatter was asked four times about the paper's revelations, but each time refused to comment.
He said, "I'm happy that now we have an independent committee for ethics. This is a matter now to be dealt with this committee. "You have listened to a statement that the chair of the committee has made. And I'm not going to make any comments on that." Garcia was said to have been in Zurich to interview Fifa executive committee members who voted in the 2010 ballot that awarded Russia and Qatar the 2018 and 2022 World Cups.
After the Telegraph's investigative report was published, British Prime Minister David Cameron labelled the World Cup outcome as "sorted before we went into it" and the former chairman of England's World Cup bid, Lord Triesman, called Fifa "corrupt." On Wednesday, UK MPs called for an inquiry into Qatar's World Cup ballot victory. Others said the bid should be rerun.
A Telegraph team had flown to Port-of-Spain to seek comment from Warner, but with little success. Warner, who was a government minister in 2010, was reported to have commented on the Telegraph's revelations on Wednesday: "I have no interest in joining in the foolishness that is now passing as news on Qatar and Jack Warner. "Nor do I intend to join those who are on a witch hunt against the World Cup 2022 venue. And do consider this as my final comment on this matter."
The Telegraph said Bin Hammam also declined to comment, but a spokesman for Qatar's 2022 World Cup organising committee told the paper the 2022 bid committee strictly adhered to Fifa's bidding regulations in compliance with their code of ethics.
Comments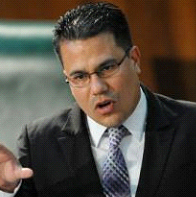 (Jamaica Gleaner) Decades of terrible fiscal policies, which have pushed Jamaica's debt burden to unbearable levels, have forced the country to seek alternative assistance, and set the platform for nations like China to partner with the island for mutual benefit, Senator Matthew Samuda has said.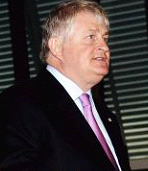 (Jamaica Gleaner) Digicel Group founder and chairman Denis O'Brien holds the largest stake in Deep Blue Cable, the new entity that aims to string the region with underwater fibre-optic cables.

CASTRIES, St. Lucia, (Reuters) – The prime minister of the small Caribbean country of St.
SANTIAGO,  (Reuters) – U.S. Vice President Mike Pence urged Brazil, Peru, Chile, and Mexico to break ties with North Korea on Wednesday, adding that "all options" are on the table with regards to the Asian state.
MARACAIBO, Venezuela, (Reuters) – Venezuela authorities are investigating the theft of animals from a zoo in western state of Zulia that were likely snatched to be eaten, a further sign of hunger in a country struggling with chronic food shortages.