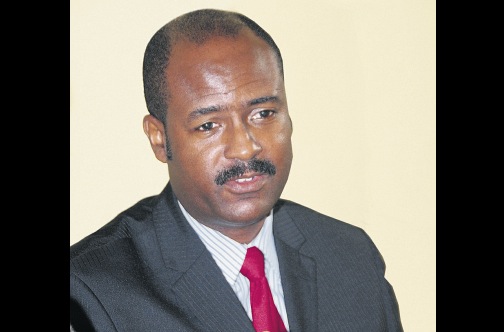 (Jamaica Observer) GEORGE TOWN, Grand Cayman — Contractor General Dirk Harrison is warning governments of the Caribbean, and in particular Jamaica, that failure to effectively squeeze corruption will lead to their ultimate demise.
Speaking at a lunch plenary entitled, 'A Corruption-free Government for Jamaica: A How-to-Manual from the Contractor General's Office, with Implications for the Region', organised and hosted by the University College of the Cayman Islands in this British territory last Friday, Harrison said that levels of corruption in Jamaica and the wider Caribbean had reached frightening proportions and the possibility existed that countries could experience a bursting at the seams, if they do not act decisively against it.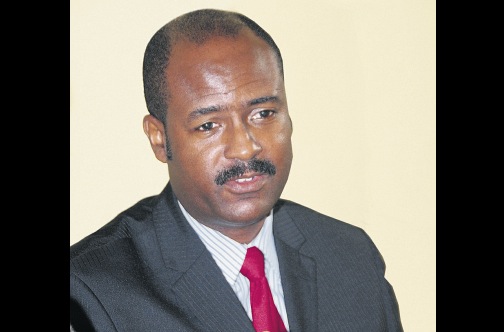 "The growing tolerance of corruption in our society is such that I think it is at the seams about to burst. I think now is the time that we need to come together as stakeholders. We rather should not think how we will address the problem; let's just do it now (starting the process) and when we get there we deal with the problem," he told a packed auditorium.
The three-day-long series of activities put on by one of the foremost tertiary institutions in the Cayman Islands, saw over 120 participants diving into various segments of corruption, built around the conference theme of 'Towards a Corruption-Free Caribbean: Ethics, Values, Trust and Morality'.
Harrison was among a number of Jamaican presenters at the event, and there was high anticipation that the ingredients of his presentation would include anti-corruption strategies for which his name has become synonymous.
He likened global uprisings in various countries around the world as something that should not be ruled out for the Caribbean region, particular if state corruption continued to accelerate.
"When we look at what is happening across the world, in Europe, Asia, Africa and the Americas, that may happen to us one day," he said, citing uprisings in the Ukraine, Venezuela, Brazil, Egypt, Thailand, among others, against what he said was a stand against government policies, governance, and corruption.
"Until we take it seriously, we are going to realise that something is going to happen to us overnight and it will be frightening.
"I believe, and predict, that we are at a turning point and I think that we need to act very quickly," said Harrison, a former senior deputy director of public prosecutions, who took over from outspoken lawyer Greg Christie as contractor general in March 2013.
Harrison, who represented Jamaica College in schoolboy cricket as an opening batsman on a team that included former Jamaica and West Indies captain James "Jimmy" Adams, and Senator Norman Grant, also used the example of an occurrence in West Indies cricket to reinforce a point of corruption inadequacies.
But his plan, too, targeted at Jamaican schools, also gained nods from members of the audience. He put forward an education plan for Jamaican schools, which he believes will go a far way in preparing young people to deal with the scourge of corruption when it pops up on their doorsteps.
"When we seek to effect change, we must educate the people on acceptable norms and introduce legislation to counter and prosecute corruption. It is a necessary action. I have thought through meeting with Professor [Trevor] Munroe (of the National Integrity Action and the University of the West Indies) and other stakeholders in Jamaica to have a meeting in terms of having a child from every school in Jamaica meeting on a day or two for a national anti-corruption conference — one child from every high school, and one child from each primary school — and we sit and talk about corruption and values.
"I don't think it has ever been done before. I think we should get the necessary funding for it and do it now, because I think it is absolutely necessary," Harrison said.
Citing the need for what he called a "moral compass", Harrison argued that although nepotism is not a criminal act, and there is no criminal penalty for glaring conflicts of interest, people ought to look themselves in the mirror and draw the moral conclusion that certain things are simply not right.
"Importantly, we need to activate the moral compass, which obviously does not exist, and oftentimes it seems that persons do not have the moral authority to rule, but to suggest that to them would be thought to be offensive and abrasive. However, it is the fact.
"Nepotism and conflict of interest are not crimes, but they are inherently wrong.
"About a week ago, I sat with some ministers of government and I heard the comment being made that nepotism is not a crime, and I think it comes after the recent report of the contractor general, where a minister of government was accused of nepotistic acts.
"But I think this is part of the moral compass that we speak about — because it is not perceived as actually a crime — they believe that they can do it, nobody can say anything to them about it and they can go by and everything is okay.
"Apparently, either the compass is not working, it is not in place or one does not know it actually exists," Harrison said.
In his call too for a new vision, the contractor general said that Jamaica needs to make several adjustments with its legislation and training procedures.
"In terms of crafting a model of a how-to-do manual, the punishment must fit the crime. It means that the sentences that appear on our books and in our books need to be revised. It is absolutely inadequate.
"We need to train law enforcement agents, not just investigators — we need to train judges, we need to train all persons who are a part of the process," Harrison said.
Comments

(Trinidad Express) Sports Company of Trinidad and Tobago (SPORTT) has given Shanghai Construc-tion Group (SCG) until noon today to vacate and demolish buildings which have been illegally erected and occupied for more than a year on the eastern side of the National Cycling Velodrome in Couva.
CARACAS (Reuters) – Venezuela's opposition-controlled congress yesterday rejected the self-proclaimed lawmaking authority of a new legislative body elected last month at the behest of President Nicolas Maduro, widening the political divide in the crisis-hit country.
APUI, Brazil (Reuters) – The small town of Apui sits at the new frontline of Brazil's fight against advancing deforestation in the Amazon rainforest, where vast forest fires belch jet black smoke visible for miles and loggers denude the jungle.

MEXICO CITY,  (Reuters) – Mexico's foreign minister is in Havana hoping to persuade Cuba, one of Venezuela's top allies, to help resolve the tense political situation in the beleaguered South American nation, according to a senior Mexican official briefed about the trip.
CARACAS, (Reuters) – Venezuela's new legislative superbody yesterday gave itself the power to pass laws, superseding the opposition-led congress and fueling criticism by government adversaries that socialist President Nicolas Maduro is consolidating a dictatorship.