(Jamaica Gleaner) A Jet Blue flight which had just taken off from the Norman Manley International Airport (NMIA) in Kingston was forced to turn back and make an emergency landing last evening.
Alfred McDonald, senior director of commercial development and planning at the Airports Authority of Jamaica, told the Gleaner/Power 106 News Centre that the flight, with 98 passengers and four crew members, landed safely.
However, four passengers had to be taken for medical attention as a result of injuries sustained while exiting the aircraft.
According to McDonald, approximately 15 minutes into the flight, the pilot noticed smoke in the cockpit and notified NMIA that the airplane would have to turn back.
The incident has led to delays for other flights scheduled for take off, but the impact is expected to be minimal.
Comments

(Trinidad Express) The treatment of persons at the Immigration Detention Centre is heartbreaking and inhumane says Khafra Kambon, chairman of the Emancipation Support Group.

(Trinidad Express) A magistrates' court employee charged with wasteful employment of the police after she allegedly made a false report that she was raped, appeared before a Princes Town magistrate yesterday.
TORONTO/MONTREAL, (Reuters) – The number of asylum seekers who illegally crossed the U.S.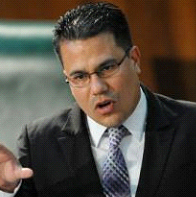 (Jamaica Gleaner) Decades of terrible fiscal policies, which have pushed Jamaica's debt burden to unbearable levels, have forced the country to seek alternative assistance, and set the platform for nations like China to partner with the island for mutual benefit, Senator Matthew Samuda has said.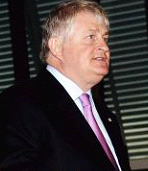 (Jamaica Gleaner) Digicel Group founder and chairman Denis O'Brien holds the largest stake in Deep Blue Cable, the new entity that aims to string the region with underwater fibre-optic cables.