(Trinidad Express) Health Minister Dr Fuad Khan has said there has been "a 36 per cent increase in dengue infections for 2014".
He revealed this yesterday at a press conference at the Health Ministry in Port of Spain to deal with the claim that late Guyanese national Jeetindra Sookram was denied emergency healthcare at Eric Williams Medical Sciences Complex (EWMSC), in Mt Hope, last Thursday.
Yesterday was also the observance of World Health Day with the theme Vector-Borne Diseases -Small Bite: Big Threat.
A total of seven people in Trinidad and Tobago died as a result of dengue fever in 2013.
Khan said: "For 2014, there has been a 36 per cent increase in dengue (spread by Aedes aegypti) infection. Vectors like mosquitoes, flies, sand flies and ticks are responsible for approximately one billion infections and one million deaths annually through vector-borne diseases such as dengue, malaria, yellow fever and Lyme disease."
In October 2013, Khan said two children were diagnosed with neuro dengue at the Paediatric Emergency Department, Eric Williams Medical Sciences Complex, Mt Hope. He also made reference to chikungunya, or CHIKV, a viral disease which is also spread by the Aedes aegypti mosquito. The symptoms include fever and joint pains, joint swelling or rash. Symptoms surface about three to seven days after being bitten by the mosquito.
Khan said: "It has not yet entered here. It is prevalent in Martinique and Guadeloupe. About 8,000 cases in Guadeloupe and 2,000 are suspected in Guadeloupe."
The Health Minister said citizens should practise sanitary measures to curb the spread of dengue such as disposing of all unwanted containers, checking guttering to ensure it is free of kinks so as not to collect water, anchoring water vases with dirt or sand instead of water and cutting down overgrown bush likely to harbour mosquitoes.
People should also make use of mosquito nets and insect repellent when going outdoors at dusk, which is the peak biting time for mosquitoes. They should cover all barrels containing water and ensure there was a free flow of water from the drains on their compounds.
Via a telephone interview yesterday, Caribbean Public Health Agency (CARPHA) executive director Dr James Hospedales said: "Most people recover from chikungunya. It is not a death sentence. But it can certainly knock you down for a while. But most people recover. But no one wants that kind of pain."
But Hospedales said it was important for the national community to be alert and "not make it welcome here".
Hospedales said it was even more important to be vigilant since several French, Dutch and English-speaking Caribbean islands had been grappling with the onslaught of ChikV.
Comments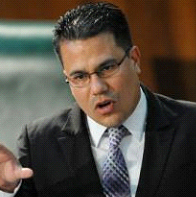 (Jamaica Gleaner) Decades of terrible fiscal policies, which have pushed Jamaica's debt burden to unbearable levels, have forced the country to seek alternative assistance, and set the platform for nations like China to partner with the island for mutual benefit, Senator Matthew Samuda has said.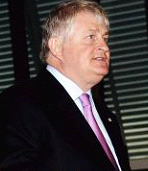 (Jamaica Gleaner) Digicel Group founder and chairman Denis O'Brien holds the largest stake in Deep Blue Cable, the new entity that aims to string the region with underwater fibre-optic cables.

CASTRIES, St. Lucia, (Reuters) – The prime minister of the small Caribbean country of St.
SANTIAGO,  (Reuters) – U.S. Vice President Mike Pence urged Brazil, Peru, Chile, and Mexico to break ties with North Korea on Wednesday, adding that "all options" are on the table with regards to the Asian state.
MARACAIBO, Venezuela, (Reuters) – Venezuela authorities are investigating the theft of animals from a zoo in western state of Zulia that were likely snatched to be eaten, a further sign of hunger in a country struggling with chronic food shortages.