(Jamaica Observer) Caribbean Airlines (CAL) pilots in Jamaica yesterday joined their colleagues in Trinidad in registering disgust at the company's failure to pay them their full salaries over the past four years.
"They went out to the airport today (yesterday) and they issued letters addressed to the chairman, who is stationed in Trinidad, but they delivered them to the general manager here," Gordon Woodstock, executive administrator of the Jamaica Airline Pilots Association, told the Jamaica Observer last night.
"The Trinidad pilots presented their letters on Tuesday to the management there, expressing their disgust that they haven't been paid their variable incentive pay from as far back as 2010," Woodstock added.
The move by the Jamaican pilots, he said, was a show of solidarity and unity with their Trinidadian colleagues, as the variable incentive payments to the Jamaicans have been long outstanding.
Woodstock explained that the incentive, which is a part of the pilots' compensation, has three components — corporate, departmental, and individual — and, when paid in full, works out to 20 per cent of the pilots' salaries.
The corporate component, he said, is paid if the company makes money, the departmental component is disbursed if the department makes money, and the individual component represents "things that each pilot has control of".
"So, you can score on one and lose on two, or score on two and lose on one, or you can score on all three or lose on all three," Woodstock said, adding that in the past when the payments were made they were a year late.
"But they haven't got it for a while. The last time it was paid in Jamaica was for up to September 2012," Woodstock said.
Comments

(Trinidad Express) The treatment of persons at the Immigration Detention Centre is heartbreaking and inhumane says Khafra Kambon, chairman of the Emancipation Support Group.

(Trinidad Express) A magistrates' court employee charged with wasteful employment of the police after she allegedly made a false report that she was raped, appeared before a Princes Town magistrate yesterday.
TORONTO/MONTREAL, (Reuters) – The number of asylum seekers who illegally crossed the U.S.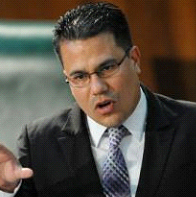 (Jamaica Gleaner) Decades of terrible fiscal policies, which have pushed Jamaica's debt burden to unbearable levels, have forced the country to seek alternative assistance, and set the platform for nations like China to partner with the island for mutual benefit, Senator Matthew Samuda has said.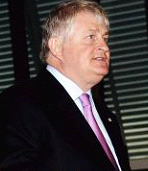 (Jamaica Gleaner) Digicel Group founder and chairman Denis O'Brien holds the largest stake in Deep Blue Cable, the new entity that aims to string the region with underwater fibre-optic cables.