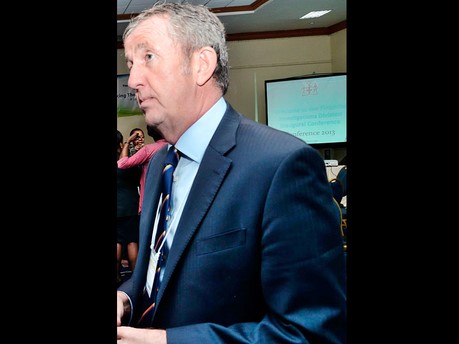 (Jamaica Gleaner) Jamaica's Financial Investigations Division (FID) has suffered two major setbacks in its quest to go after nearly J$1 billion in property and other assets of three Jamaicans who are now serving lengthy prison sentences in the United States and Canada on drug charges.
The setbacks came after a High Court judge refused separate applications for restraint orders, which sought to bar relatives and associates of the three convicted drug dealers from disposing of the assets before the FID takes steps to have them forfeited to the State.
Court documents seen by The Gleaner show that one of the applications related to personal property, including accounts at several financial institutions, motor vehicles and heavy-duty equipment, valued at J$399 million, which the FID is claiming were acquired "directly or indirectly from the criminal conduct" of Adrian and Patrick Fogo.
According to the FID's supporting affidavit, both men pleaded guilty last year to attempting to import a large quantity of cocaine into the US and are now serving their sentences.
In the other application, the FID was seeking to extend a restraint order granted in 2012 for property it claims has been linked to Conroy
Rose. According to the court documents, Rose was arrested and charged by Canadian authorities four times between 2008 and 2010 with either drug-related offences or possession of criminal property.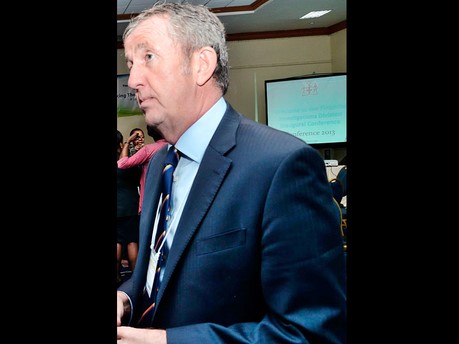 To support their applications, attorneys for the FID had argued that the agency was conducting a civil-recovery and money-laundering investigation against the Fogo brothers under the Proceeds of Crime Act (POCA) and that in the case of Rose, "the money in Jamaica is deemed recoverable property".
However, Justice Bryan Sykes dismissed both applications weeks apart between January and February and chided the FID for the way the applications were presented.
Sykes, in his rulings, cautioned the FID that it should have "some clear ultimate conclusion in mind" when applying for a restraint order.
"That ultimate conclusion must either be a conviction-based order or a civil-recovery order," he wrote in the Rose case.
"The fact that a money-laundering investigation has commenced is not in and of itself sufficient for the grant of a restraint order, but an investigation in a context where there is reasonable cause to believe that an alleged offender has benefited from his criminal conduct," he wrote in the Fogo case.
However, FID boss Justin Felice insisted, during a weekend interview, that the application for a restraint on the assets linked to the Fogo brothers will be resubmitted.
"We are awaiting additional evidence from the United States," Felice told The Gleaner.
The FID, through its Assets Recovery Agency (ARA), has charged that Rose and his wife Kharla were transporting "money derived from drug trafficking in Canada and depositing it in Jamaican financial institutions".
"It is believed that Mrs Rose was the actual courier of the money and she would deposit sums of money into the accounts on her visits to Jamaica," the FID affidavit claimed.
The FID claims Adrian Fogo first landed on the radar of US law enforcement authorities in 2012 when he had a courier deliver a suitcase containing 2.2 kilo of cocaine.
The courier, according to the FID court documents, was detected on entry to the US and was later used to set up a sting operation in which Fogo was arrested and charged with several drug offences.
The documents say while on bail, Adrian and Patrick Fogo made arrangements to have more cocaine imported into the US and were slapped with new charges. Both men reportedly pleaded guilty to drug charges a year later.
Comments

CARACAS, (Reuters) – Venezuelan authorities yesterday arrested five members of a "terrorist cell" linked to self-proclaimed rogue Venezuelan helicopter pilot Oscar Perez, and killed several other militants during a shootout in a poor area outside Caracas.
BRUSSELS, (Reuters) – European Union officials have proposed removing eight jurisdictions from the blacklist of tax havens the bloc adopted in December, in what critics may see as a blow to its campaign against tax avoidance.
RIO DE JANEIRO (Reuters) – A Brazilian court yesterday ordered the world's largest iron ore miner Vale SA to repair environmental damages its operations caused in land belonging to a community of descendants of escaped slaves in northern Brazil.
(Trinidad Express) Three men were killed in Manzanilla, and Fyzabad and Arima on Saturday night.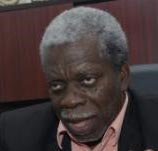 (Jamaica Gleaner) When president of the National Parent-Teacher Association of Jamaica Everton Hannam chose Fly Jamaica Airline to take him to Guyana for his annual end-of-year vacation, he could not guess the ordeal he would face.