CARACAS, (Reuters) – Venezuelan President Nicolas Maduro offered the private sector access to financing via state investment funds during a meeting with business leaders yesterday meant to stimulate the struggling economy and ease historic tension with industry.
At a meeting called the Economic Peace Conference, Maduro said businesses will be able to seek loans from the behemoth state-run fund Fonden, a joint Chinese-Venezuela fund, and a fund linked to trade bloc Mercosur.
"I announce I will put (the funds) at the service of this economic forum … to spur a new strategy of investment," Maduro said in televised comments. "I call on you to join this battle for productivity, growth, fair prices and economic development."
He did not describe how much would be available to lend through the funds, which have been heavily criticized by opposition leaders for lack of transparency and limited congressional oversight.
Fonden has received more than $100 billion since its 2005 creation but publishes few detailed accounts of the projects it finances.
Maduro said his government would also seek to speed up disbursement of hard currency to companies that have pending requests for dollars to import goods, an issue that has been a chronic complaint of business groups.
Government officials yesterday were slated to hold talks with industry leaders to seek ways to boost productivity.
Maduro has faced nearly three months of violent opposition protests demanding he resign over soaring prices, product shortages and violent crime.
Wednesday's measures appeared to be an olive branch to businesses that Maduro has accused of leading an "economic war" against him by hoarding goods and artificially accelerating inflation that is among the world's highest at 57 percent.
Relations with business have been tense since Pedro Carmona, the head of the largest business organization, Fedecamaras, became de facto president in 2002 coup that briefly ousted late socialist leader Hugo Chavez.
The government in March opened a new currency exchange platform meant to ease shortages of dollars that have limited imports and left shoppers scrambling to buy imported goods ranging from toilet paper to wheat flour.
But critics insist that resuming economic growth will require rolling back Chavez's economic policies including price and currency controls and a wave of nationalizations that put hundreds of businesses under state control.
Comments

(Trinidad Express) The treatment of persons at the Immigration Detention Centre is heartbreaking and inhumane says Khafra Kambon, chairman of the Emancipation Support Group.

(Trinidad Express) A magistrates' court employee charged with wasteful employment of the police after she allegedly made a false report that she was raped, appeared before a Princes Town magistrate yesterday.
TORONTO/MONTREAL, (Reuters) – The number of asylum seekers who illegally crossed the U.S.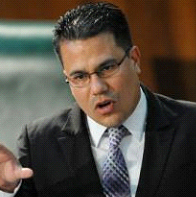 (Jamaica Gleaner) Decades of terrible fiscal policies, which have pushed Jamaica's debt burden to unbearable levels, have forced the country to seek alternative assistance, and set the platform for nations like China to partner with the island for mutual benefit, Senator Matthew Samuda has said.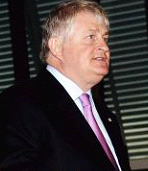 (Jamaica Gleaner) Digicel Group founder and chairman Denis O'Brien holds the largest stake in Deep Blue Cable, the new entity that aims to string the region with underwater fibre-optic cables.