(Jamaica Gleaner) Jamaica's contractor general is maintaining his stance that Hong Kong's Energy World International (EWI) should not have been awarded the contract to build the new 381-megawatt power plant on the island.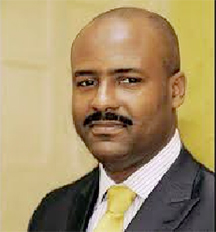 Contractor-General Dirk Harrison said this weekend that he will not be backing down from his stance that Energy World International (EWI) should have been disqualified from the bidding process.
Speaking at a function to honour lay magistrates in Clarendon on the weekend, Harrison declared that he would "not budge". He says to retract his position would be unethical and dishonest and he will therefore stand by the report.
The Hong Kong-based EWI contract has been mired in controversy ever since it was announced as the preferred bidder. But that controversy heightened over a week ago after it failed to make the payment on its performance bond. Further to that were reports which emerged last week that the Inter-American Development Bank (IDB) had rejected a proposal by EWI seeking non-equity financing to build the US$737 million natural gas fueled power plant.
The IDB rejected EWI's proposal, citing concerns raised by the contractor general about its 'unfair' inclusion in the bidding process.
And the contractor general's reluctance to share a table with Mayor of May Pen Scean Barnswell, who was a guest at the same function, stirred major controversy among Clarendon officials on the weekend.
Harrison, reportedly said he was not comfortable sitting at the same table as the mayor, who is before the courts for breaches of the Contractor-General's Act. Barnswell is accused of attempting to mislead the contractor general in relation to the construction of 10 shops at the Spalding market in Clarendon.
Speaking with The Gleaner-Power 106 News Centre, Deputy Mayor Uphell Purcell said the comments resulted in the mayor, who is a justice of the peace, leaving the function. He says civil society groups should denounce the contractor-general's actions.
Around the Web