(Barbados Nation) The Central Bank of Barbados issued the following release today in response to the issue which has arisen between the Bank and The Nation Publishing Co.
Last Friday, Governor Dr DeLisle Worrell sent a letter to the Chief Executive Officer and Publisher Vivian-Anne Gittens, stating: "Consequent upon the lack of professional integrity manifest in the NATION's Front Page headline of Thursday May 8, you should be aware that NATION/SUN staff will not be invited to any future Press conference or media event hosted by myself as Governor of the Central Bank."
Today's release states:
The Central Bank of Barbados respects and embraces freedom of the press and the importance of the dissemination of timely and accurate information and as such has not banned the Nation Corporation.
The front page of the Sunday Sun of May 11, 2014, carried the headline "Cut Off". The Bank assures media practitioners in Barbados as well as the public at large that it will continue to keep all media houses fully abreast of all developments on economic and other pertinent matters which fall under its purview, including the Nation Publishing Company, as is normal.
The Nation Publishing Company will receive all Press Releases and other communications issued by the Central Bank, and all media houses and the general public have free access to the Central Bank's website, where all our statements, reports, data and speeches, and all other publications are posted
Comments

(Trinidad Express) The treatment of persons at the Immigration Detention Centre is heartbreaking and inhumane says Khafra Kambon, chairman of the Emancipation Support Group.

(Trinidad Express) A magistrates' court employee charged with wasteful employment of the police after she allegedly made a false report that she was raped, appeared before a Princes Town magistrate yesterday.
TORONTO/MONTREAL, (Reuters) – The number of asylum seekers who illegally crossed the U.S.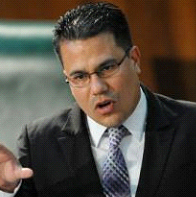 (Jamaica Gleaner) Decades of terrible fiscal policies, which have pushed Jamaica's debt burden to unbearable levels, have forced the country to seek alternative assistance, and set the platform for nations like China to partner with the island for mutual benefit, Senator Matthew Samuda has said.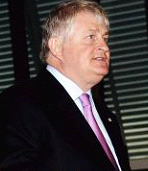 (Jamaica Gleaner) Digicel Group founder and chairman Denis O'Brien holds the largest stake in Deep Blue Cable, the new entity that aims to string the region with underwater fibre-optic cables.