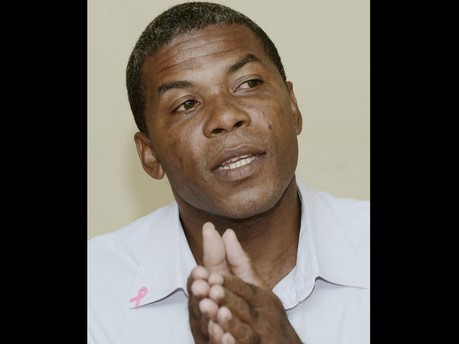 (Jamaica Gleaner) LESS THAN a week after articulating his vision for empowering residents of Spanish Town through unity, peace facilitator at the St Catherine capital's Peace and Justice Centre, Mohan Bunwarrie, has been gunned down.
According to the Corporate Communications Unit (CCU) of the Jamaica Constabulary Force, Bunwarrie, who was also a member of the Jamaica Defence Force, was shot and killed about 7:30 Saturday night while having a drink at a bar across from his house in Dempshire Pen, Spanish Town.
It was a place where he was a regular domino player. The death of the 45-year-old trained mediator and restorative justice facilitator has been described as a loss for the entire parish of St Catherine.
"My vision is for persons to become community oriented in knowing the value of their community and the value of their voice, because that is what is lacking. People do not know the power of their voice or unity. There is so much disunity in Spanish Town, and if we could get back to where everybody becomes their brother's keeper, it would be such a beautiful country," Bunwarrie told the opening session of a State of the Capital Editors' Forum hosted by The Gleaner at Twickenham Park in the parish on Monday, May 5.
"I have faith in the future of Spanish Town because I've seen persons with vision and also the will to make the change," were Bunwarrie's closing remarks to the forum.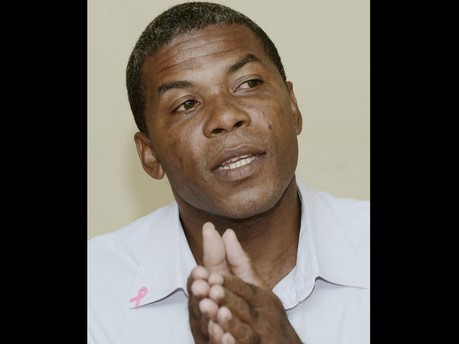 Sharon Young-Palmer, his immediate manager at the Dispute Resolution Foundation at the Peace and Justice Centre who also attended the forum, bemoaned his death when The Gleaner spoke with her yesterday. She struggled to carry on the conversation by phone, and when the words finally came, she just couldn't stop lauding his commitment to Dempshire Pen, where he was born and raised, Spanish Town, and the entire St Catherine.
She lamented the irony of his tragic death so close to home, given the many opportunities Bunwarrie had to leave Dempshire Pen. He was very passionate about the community and insisted on staying to facilitate its development.
"He had many opportunities to leave but never wanted to go anywhere else. He runs a homework centre with the Jamaica Social Investment Fund, and up to the morning (Saturday) he was with the young cricketers and was trying to get them to focus on how to get involved in some of the competitions," she shared.
On Monday, it was the turn of colleagues to console some of Bunwarrie's charges who were shocked to learn that 'Sir' had been killed, many of them recounting stories of how much he had been a source of inspiration and assurance. Young-Palmer seemed to be clinging to her cherished memories, as a source of comfort.
"He was always a lady's gentleman, always well dressed, knowing the proper courtesies and protocols, easy-going and hard-working. The only time he took time off from work was to do community work. He was always involved in the community and always wanted to see the best for others. He just couldn't say no."
After receiving his initial training in 2006, Bunwarrie volunteered to work with the organisation by the time a vacancy came up in 2007/2008 and was a natural fit for the position, where he positively influenced children, teenagers and adults from all walks of life, all over St Catherine.
Now his strength of character, pleasant personality, dependability and commitment to helping others are just some of the things in which those he knew and worked with can find some solace.
The CCU said Bunwarrie's body was found with multiple gunshot wounds. A motive is yet to be established for his murder.
Comments

(Jamaica Gleaner) Halt the "ill-conceived" agreement that guarantees Chinese investors US$1 million in the Government Oval project, local construction players are demanding of the Government in an intensification of their lobby against the deal.

CARACAS/BOGOTA, (Reuters) – Relations between Caracas and Washington are at their lowest point ever, Venezuela's President Nicolas Maduro said yesterday in a speech at the presidential palace for international media that was televised to the nation.
RIO DE JANEIRO,  (Reuters) – Brazilian prosecutors yesterday charged Aldemir Bendine, the former chief executive of state-controlled oil firm Petroleo Brasileiro SA, with corruption, alleging he used his position to take bribes from construction firm Odebrecht.

(Trinidad Express) Prime Minister Dr. Keith Rowley admitted yesterday that something went drastically wrong and was crooked in the procurement of the passenger ferry the Ocean Flower 2.
SANTIAGO, (Reuters) – A Chilean court on Monday ruled that a law legalizing abortion in certain cases is constitutional, a win for President Michelle Bachelet's centre-left coalition and for groups that have campaigned for years against the country's strict ban.