(Trinidad Express) Today marks 53 days since senior counsel Dana Seetahal was shot and killed while driving her Volkswagen SUV in Woodbrook and, to date, no one has officially been arrested for her death.
On May 4, just after midnight, Seetahal was proceeding north along Hamilton Holder/O'Connor Streets, towards her One Woodbrook Place home, when her vehicle was blocked from the front and back by unknown assailants. She was then shot five times about her body at close range, before her attackers fled the scene.
Seetahal, an alumna  of  the  United States State Department's Fulbright Programme, was killed two days after US Assistant Secretary of State William Brownfield left Trinidad.
Ambassador Brownfield holds responsibility for International Narcotics and Law Enforcement Affairs in the US Department of State.
And during a media teleconference yesterday morning to discuss US/Caribbean security co-operation, Brownfield pointed to a direct co-relation between street crime and transnational drug trafficking, and he addressed the killing of Seetahal.
"I stand by what I say, this was quite clearly not a crime of passion, this was not a crime of opportunity. People did not just happen by and believe that they could                                        steal her pocket book and then find that they had to open fire in order to accomplish this. This was a carefully planned operation," Brownfield                   said. Seetahal assassination, he said, was an organised hit.
"And there is only one kind of entity that does contract murders of this sort of degree of sensitivity and that is organised crime," Brownfield added.
But he emphasised that he was not suggesting that it was an international player who  ordered the killing.
"I am saying that it was a criminal organisation that clearly had a presence in Trinidad and Tobago which decided to perform this repulsive and repugnant act," Brownfield said.
The Ambassador then stressed that he was standing by what he said yesterday and will not be modifying his comments in the future.
Comments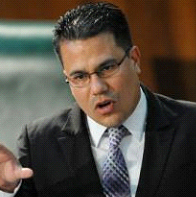 (Jamaica Gleaner) Decades of terrible fiscal policies, which have pushed Jamaica's debt burden to unbearable levels, have forced the country to seek alternative assistance, and set the platform for nations like China to partner with the island for mutual benefit, Senator Matthew Samuda has said.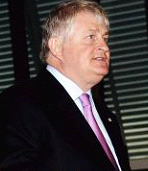 (Jamaica Gleaner) Digicel Group founder and chairman Denis O'Brien holds the largest stake in Deep Blue Cable, the new entity that aims to string the region with underwater fibre-optic cables.

CASTRIES, St. Lucia, (Reuters) – The prime minister of the small Caribbean country of St.
SANTIAGO,  (Reuters) – U.S. Vice President Mike Pence urged Brazil, Peru, Chile, and Mexico to break ties with North Korea on Wednesday, adding that "all options" are on the table with regards to the Asian state.
MARACAIBO, Venezuela, (Reuters) – Venezuela authorities are investigating the theft of animals from a zoo in western state of Zulia that were likely snatched to be eaten, a further sign of hunger in a country struggling with chronic food shortages.