(Trinidad Express)  Two days after pilot sick-out action caused chaos and cancellations for Caribbean Airlines Ltd, the majority recognised union Trinidad and Tobago Airline Pilots Association (TTALPA) finally released a statement yesterday on the matter to say it cannot sanction industrial action.
The union said it "understood fully the frustration of its individual members" and had pointed these concerns out to CAL on "numerous occasions".
"TTALPA has never demanded anything of CAL and has utilised a non-confrontational approach through dialogue, which over the years has been rewarded with broken promises and procrastination," the union said.
It said CAL is choosing to avoid the fact that its inaction is the major cause of these events and instead laid the blame on pilots.
"Despite their claims, CAL has not been dealing with us in good faith, which has caused us to register our issues with the Labour Ministry as Trade Disputes. Pilots have, however, continued to exercise extreme patience and professionalism," TTALPA said.
The union said that as of Wednesday, it had reached a partial agreement on some of the more serious issues, with further meetings scheduled for the month with CAL.
"TTALPA assures the travelling public that we will continue to deal with CAL's management transparently and in good faith. It is our expectation that CAL will honour its commitments," it said.
Comments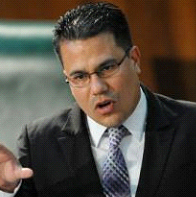 (Jamaica Gleaner) Decades of terrible fiscal policies, which have pushed Jamaica's debt burden to unbearable levels, have forced the country to seek alternative assistance, and set the platform for nations like China to partner with the island for mutual benefit, Senator Matthew Samuda has said.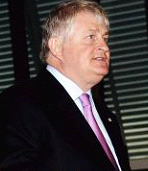 (Jamaica Gleaner) Digicel Group founder and chairman Denis O'Brien holds the largest stake in Deep Blue Cable, the new entity that aims to string the region with underwater fibre-optic cables.

CASTRIES, St. Lucia, (Reuters) – The prime minister of the small Caribbean country of St.
SANTIAGO,  (Reuters) – U.S. Vice President Mike Pence urged Brazil, Peru, Chile, and Mexico to break ties with North Korea on Wednesday, adding that "all options" are on the table with regards to the Asian state.
MARACAIBO, Venezuela, (Reuters) – Venezuela authorities are investigating the theft of animals from a zoo in western state of Zulia that were likely snatched to be eaten, a further sign of hunger in a country struggling with chronic food shortages.