(Trinidad Express) Political scientist Prof Selwyn Ryan yesterday called for the withdrawal of the constitutional reform bills for further consultation.
According to Ryan, the proposed constitutional reform has served to polarise the community.
"The conversations have been based mainly on race, political affiliation, ideology and party membership. Among other things there is also disagreement within the legal fraternity as to whether the proposed changes are constitutional," stated Ryan.
He said it was clear there is no consensus on any of these issues and that there is need for further consultation.
"My own view is that there is no urgency for the introduction of any of these issues and that the bills should be withdrawn for further consultation. The society is extremely polarised and there is no mutual trust. People are making decisions and taking positions based on racial and political affiliation and not on the basis of what is best for the country," stated Ryan.
Comments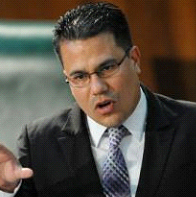 (Jamaica Gleaner) Decades of terrible fiscal policies, which have pushed Jamaica's debt burden to unbearable levels, have forced the country to seek alternative assistance, and set the platform for nations like China to partner with the island for mutual benefit, Senator Matthew Samuda has said.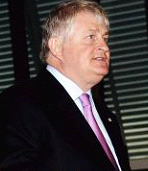 (Jamaica Gleaner) Digicel Group founder and chairman Denis O'Brien holds the largest stake in Deep Blue Cable, the new entity that aims to string the region with underwater fibre-optic cables.

CASTRIES, St. Lucia, (Reuters) – The prime minister of the small Caribbean country of St.
SANTIAGO,  (Reuters) – U.S. Vice President Mike Pence urged Brazil, Peru, Chile, and Mexico to break ties with North Korea on Wednesday, adding that "all options" are on the table with regards to the Asian state.
MARACAIBO, Venezuela, (Reuters) – Venezuela authorities are investigating the theft of animals from a zoo in western state of Zulia that were likely snatched to be eaten, a further sign of hunger in a country struggling with chronic food shortages.