(Reuters) – Tropical Storm Cristobal formed near the southeastern Bahamas today and is moving to the northwest with winds near 45 miles per hour (72 km per hour), the U.S. National Hurricane Center said.
Cristobal could produce rainfall totals of up to 12 inches (30 cm) in portions of Haiti and the Dominican Republic, which could result in flash floods and mudslides, especially in the mountains, the center said.
Cristobal, centered about 40 miles (64 km) north of Mayaguana Island and moving at almost nine mph (14 kph), is expected to strengthen over the next 48 hours, it said.
The storm is forecast to turn in a more northerly direction later today and tomorrow, taking it over the central Bahamas.
Longer-range forecasts show it continuing to strengthen, and possibly becoming a hurricane, while turning to the northeast and skirting the North Carolina coast on Thursday and Friday.
Comments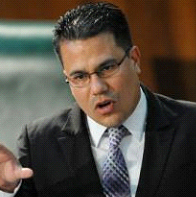 (Jamaica Gleaner) Decades of terrible fiscal policies, which have pushed Jamaica's debt burden to unbearable levels, have forced the country to seek alternative assistance, and set the platform for nations like China to partner with the island for mutual benefit, Senator Matthew Samuda has said.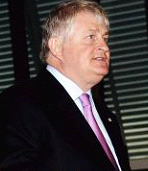 (Jamaica Gleaner) Digicel Group founder and chairman Denis O'Brien holds the largest stake in Deep Blue Cable, the new entity that aims to string the region with underwater fibre-optic cables.

CASTRIES, St. Lucia, (Reuters) – The prime minister of the small Caribbean country of St.
SANTIAGO,  (Reuters) – U.S. Vice President Mike Pence urged Brazil, Peru, Chile, and Mexico to break ties with North Korea on Wednesday, adding that "all options" are on the table with regards to the Asian state.
MARACAIBO, Venezuela, (Reuters) – Venezuela authorities are investigating the theft of animals from a zoo in western state of Zulia that were likely snatched to be eaten, a further sign of hunger in a country struggling with chronic food shortages.