The Ministry of Home Affairs  says it has been informed by the Prison Authorities of an attempt by persons bent on derailing law and order in Guyana to smuggle several rounds of ammunition into the Georgetown Prison.
This is not the first time such attempts have been made and uncovered thanks to the alert Ranks of the Guyana Prison Service, the ministry said in a release last evening.
Security at the prison has raised public qualms in recent years in the aftermath of the bloody breakout from the Camp Street prison in 2002 which triggered a crime spree never before seen.
The ministry further said in the release that it is aware that for some time now it has been rumoured that a firearm or components of a firearm have been smuggled into the Georgetown Prison.
"The Ministry of Home Affairs and the Guyana Prison Service wishes to reassure the general public that no effort will be spared to uncover and to find any illegal firearm or components thereof at any prison location.
"Nefarious plans and conspiracies hatched in or out of prisons to disrupt the peace and good order in our society will be exposed and disrupted", the ministry stated.
Comments

LONDON, , CMC – Under-fire West Indies Under-19s and their embattled captain, Emmanuel Stewart, have found backing from the historic Marylebone Cricket Club, in the controversial 'obstructing the field' dismissal of South African opener Jiveshan Pillay, during their ICC Youth World Cup match last Wednesday.

In what will be seen as a major development, President David Granger, along with members of  Cabinet, today, met with the President and members of the Guyana Agricultural and General Workers' Union (GAWU) and the National Association of Agricultural, Commercial and Industrial Employees (NAACIE) at the Ministry of the Presidency to discuss the future of the sugar industry.

Finance Minister Winston Jordan today moved in Parliament to amend the government's request for supplementary provisions which will allow some of the sugar workers made redundant to get their full severance at the end of January.

The Working People's Alliance (WPA) today announced its support for the government's restructuring of the sugar industry.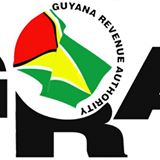 The Guyana Revenue Authority (GRA) today warned about the impersonation of licenced customs brokers.