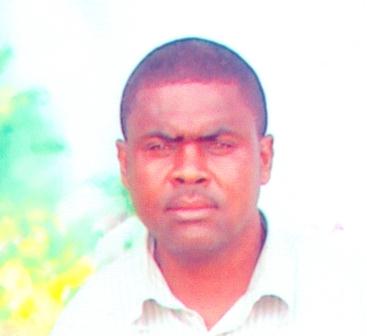 A policeman was last evening shot and killed by a prisoner who escaped from the Georgetown Public Hospital after relieving another officer of his firearm.
Dead is Detective Corporal 14998 Seburn Elias of Enmore, East Coast Demerara. Police said last night that the prisoner who shot him had been recaptured and the gun recovered.
Crime Chief Seelall Persaud had earlier told this newspaper that while he was still awaiting the details of what transpired, he had been informed that the policeman had been hit by "friendly fire".
According to the police release issued last night, at about 19:00 hrs yesterday, Corporal Elias "was shot and killed by a prisoner who had earlier managed to escape from police custody after disarming a Police Constable."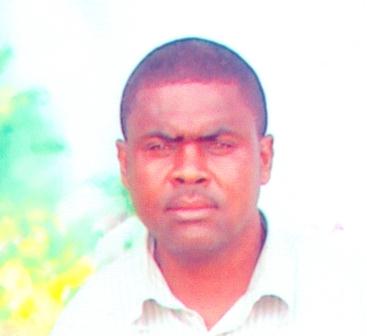 The prisoner, Delon Abrams, 23, of South Ruimveldt, Georgetown, had been arrested by public-spirited persons and handed over to the police following an alleged break and enter and larceny committed on a home at Turkeyen, the police said.
Abrams had received injuries prior to being handed over to the police and was being escorted by a constable, who was armed with his service .38 revolver, for medical treatment at the GPHC, when in the hospital compound he managed to overpower the policeman and took away his firearm and escaped, the police said. "Abrams was pursued by police ranks who caught up with him in a yard at Fourth Street, Alberttown. During efforts to arrest the escaped prisoner by Corporal Seburn Elias, who was unarmed at the time, a scuffle ensued during which Corporal Elias was shot to his left side. He was rushed to the GPHC where he succumbed while receiving medical treatment," the release stated. Meanwhile, according to a source, Abrams had told the policeman who was guarding him at the Accident and Emergency Unit, that he wanted to use the washroom. It was while he was being taken to the washroom that he scuffled with the policeman and relieved him of his firearm.
Meanwhile Police Commissioner Leroy Brumell told reporters at the hospital that an investigation will be launched.  "We are conducting investigations because it… [appeared that] some sort of … negligence was involved. If they are hardcore criminals we are not going to send a soft person with them but I don't know if the young man that was taken to the hospital was handcuffed. All of that we are looking into," he said.
"I understand that a young policeman was sent with a person who was in custody from Turkeyen to this hospital…  the man disarmed him. The young policeman ran behind him and they ended up somewhere in Alberttown … the detective corporal went into the alleyway, they had a struggle and he was shot twice in the abdomen."
This is the second incident of a prisoner escaping from the Georgetown Public Hospital. In December, 19-year-old Edgar Blackman of Tucville was admitted to the institution on November 26 with injuries to the head after he had robbed a woman in Sophia was caught by residents and badly beaten. While under police guard, he escaped despite being shot at several times.
Comments

Eighteen prisoners at the Lusignan penitentiary were being treated for injuries last night following a reported attempt to kill a fellow inmate during which warders fired shots.

A 12-year-old girl is now dead, while her brother narrowly escaped a similar fate yesterday after their aunt's La Bonne Intention (LBI), East Coast Demerara house, which they were under, collapsed on them.

Guyana has officially applied for membership in the European Union's Extractive Industries Transparency Initiative (EITI) which will help in tracking revenues from oil and other natural resources.

State Minister Joseph Harmon yesterday reiterated that President David Granger's directive to the Police Service Commission to halt its consideration of promotions was intended to prevent damage to the image of the Guyana Police Force but he could not say under what authority the head of state acted.

While saying that a strong security presence along the country's borders is the first line of defence against transnational criminal syndicates, President David Granger yesterday called for cooperation by all actors to see the security of Region Nine as a priority.