The PPP says it hopes the Commission of Enquiry into the death of scholar and historian Walter Rodney is set up and begins functioning in 2014.
On June 13, 1980 Rodney was killed after a device he was in possession of exploded. Since the incident, theories of who might have killed him and why he was killed have abounded. Rodney, who co-founded the Working People's Alliance, was in strict opposition to partial politics, and worked against the then Forbes Burnham government.
Because of this the PNC has long been blamed by some sections for Rodney's death; although the party has denied responsibility. Ultimately, even the best assumptions of what transpired are nothing more than assumptions, and there have long been calls locally, regionally and internationally, for a commission to be set up.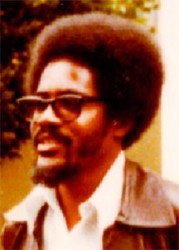 Speaking at the weekly PPP press briefing yesterday, General Secretary Clement Rohee said that the party is confident that a commission would find the answers which have long been elusive; thereby putting to rest the mystery, suspicion and controversy which surround Rodney's death.
He said that this would serve to remove this stain which soils Guyana's political landscape and its image. This commission, he said, is long overdue, noting that the National Assembly passed a motion in 2005 to have it set up.
Last year, President Donald Ramotar announced that steps were being taken to have an international inquiry into the matter set up. During a function in New York last September, he said that an office was being established, staff was being employed, and documents were being compiled. It is unclear what else needs to be done for the commission to become operational.
Comments

The NOC compound (SN file photo) Eleven residents of the juvenile correctional centre at Onderneeming on the Essequibo Coast were apprehended between yesterday and this morning.

With growing pressure on the government over the overcrowding of jails, MP Michael Carrington is confident that the parliamentary bill in his name to ease penalties on marijuana use will gain the support of the governing APNU+AFC benches of which he is a member.
The National Toshaos Council (NTC) is to begin its conference today and high on the agenda will likely be ongoing concerns about the lands commission of inquiry (CoI) which the government has convened.
A Trinidad-based medical products company has secured four contracts worth $135.4m. According to the Ministry of the Presidency (MotP), Cabinet at its meeting on August 15,2017 noted the award of 16 multi-million-dollar contracts.

The police on Friday evening discovered an AK-47 assault rifle and a quantity of ammunition in a haversack at Kingston, Georgetown.