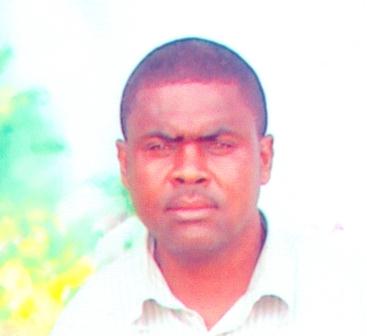 Police will today charge Delon Abrams with the murder of Police Corporal Seburn Elias, according to Police Commissioner Leroy Brumell.
This disclosure suggests that police have conclusive evidence that it was Abrams, a fleeing prisoner, who fatally shot Elias during an attempt to recapture him on Monday, despite lingering questions.
Earlier, Crime Chief Seelall Persaud had said that police were probing whether Elias was shot by "friendly fire," meaning rounds discharged by a fellow officer, or by two rounds which were discharged from the service weapon that was stolen by Abrams during his escape from custody.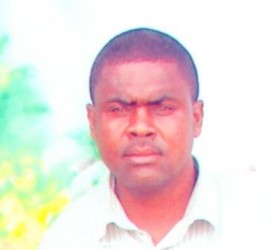 A .38 warhead was removed from Elias's body during a post-mortem examination on Wednesday.
Persons close to the case had said that it could have come from the .38 service revolver that Abrams had stolen from the rank at the hospital or from any of the many ranks who were on the scene where the shooting took place.
Elias was shot twice—in the chest just below the left breast and in the left side of his abdomen.
According to the police, Abrams, 23, of South Ruimveldt, Georgetown, had been arrested by public-spirited persons and handed over to the police following an alleged break and enter and larceny committed on a home at Turkeyen. He had suffered injuries prior to being handed over to the police and was being escorted to the Georgetown Hospital by a constable, who was armed with his .38-calibre service revolver. It was in the hospital compound that Abrams managed to overpower the policeman and take away his firearm before escaping, the police said.
Abrams was pursued by police ranks, who caught up with him in a yard at Fourth Street, Alberttown, around 7pm.
Residents had said that Abrams was hiding in an uninhabited house when he was cornered. They said that moments after they saw police entering an alleyway leading to the house they heard multiple gunshots. Some counted as many as six. No one this newspaper spoke with said that they heard just two shots which would be consistent with the injuries that Elias, who was stationed at the Alberttown Police Station, sustained.
 Police guard
Meanwhile Chief Executive Officer of the Georgetown Hospital Michael Khan told Stabroek News that following the incident systems have been put in place to ensure persons who are brought to the institution under police guard are seen immediately. He said that that the procedural change took effect immediately after the incident occurred.
The hospital has come under fire for the delay in Abrams being tended to. He had reportedly arrived at the hospital around 2 pm and up until the time of his escape had not been seen by a doctor. He spent about four hours in the waiting area of the Accident and Emergency Unit between members of the public who were also there to seek medical attention.
A member of the Guyana Police Force told this newspaper yesterday that years ago ranks were given priority whenever they arrived at the hospital. "Now you got to wait like everybody else… that should not be because it poses a danger to the hospital itself," the rank said.
He added that in light of this incident the force needs to communicate with the hospital to ensure that better measures are put in place to deal with such situations.
Comments

(ICC) Antigua and Barbuda, Guyana and St Lucia were today announced by the International Cricket Council (ICC) as the venues for the ICC Women's World Twenty20 2018, which will be staged from 9-24 November.

The sugar union, GAWU today said that more sugar workers are to be made redundant.

(Trinidad Guardian) Education Minister Anthony Garcia says the University of Trinidad and Tobago (UTT) is of the view that the organisation is "overstaffed and to run the university efficiently it will mean they have to trim fat." But former Tertiary Education Minister Fazal Karim is warning that the decision to retrench 287 staff members, will "compromise the quality of teaching and learning and administration at the university," and may impact its accreditation with the Accreditation Council of Trinidad and Tobago (ACTT).

In preparation for Guyana's emerging oil and gas sector and the bustling business usually synonymous with the industry, the Pegasus Hotel is expected to undergo a huge expansion which includes office and residential rental spaces.

Police Commissioner Seelall Persaud is to resume his duties today after spending approximately six months on leave, Public Security Minister Khemraj Ramjattan yesterday confirmed to Stabroek News.