Jeffrey way off the mark on APNU 'posturing' -Granger
Opposition leader David Granger yesterday dismissed claims by political analyst Henry Jeffrey that the main opposition coalition APNU is being naïve in its policy suggestions.
"I don't think that APNU is being naïve. We are forward looking and trying to use our parliamentary clout to move governance forward and these are the tools, the devices at our disposal," Granger said. "These are to call for support, to mobilise public opinion and to use the floor of the national assembly to articulate our opinion."
In his Wednesday column in Stabroek News, 'Future Notes', Jeffrey had berated APNU for what he described as its predilection for "fictitious political posturing".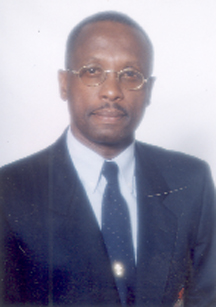 Granger, in an invited comment yesterday, said Jeffrey's statement was an unrealistic one as the coalition is committed to democracy.
"I think it is a matter of intellectual ingenuity for someone who has spent 18 years in something called the civic component of the PPP [to] …still speak about posturing. No nursery child believes there has ever been anything like a civic component. How can he spend 18 years in that place? That is posturing. I don't believe that the comment he made is a realistic and credible one," Granger said, in a reference to Henry's tenure in the PPP/C administration, where he held a number of ministerial portfolios. "I think that it is a serious decision. I pointed out that APNU is committed to inclusionary democracy and calling for 2014 to be a year for workers. I think Jeffrey is way off the mark."
Jeffrey had also made reference to a motion last March in the name of APNU's Volda Lawrence to clean up Georgetown, noting that the situation seemed to worsen since the motion was passed.
Granger responded that the motion once approved becomes a resolution and "unfortunately the President sometimes doesn't implement those resolutions.
"It is not being naïve, we are doing what we are supposed to do, scrutinize the executive and call for them to implement our resolutions. In a normal country, the government would not ignore our resolutions."
In his column, which appeared on Wednesday last, Jeffrey also cited the party's call for a social contract among all stakeholders.
"One does not have to be a genius to realise that the establishment of a workable process for the formation of a social contract in our political context is all but impossible!" he argued.
"And why does APNU ask for the establishment of even more committees when the government is already blocking outcomes from the ones that are already established – in Linden for example- and for which some of its constituency have died! The answer is the same as posited above, namely propaganda, to give the impression that the party is reasonable and making efforts, although it knows full well there will be no concrete results," he added.
In response to a question on the social contract being rejected by the government, the opposition leader said it was regrettable.
"APNU, from the start of its campaign, has proclaimed its adhesion to the constitutional injunction under article 13, that the aim of our political system is to create inclusionary democracy," he posited. "…After two years' experience with the PPP in the light of the 10th Parliament, it is our view that in order to give light to this article we should bring the various participants to the table so that we could prevent gridlock."
He also informed that he was surprised at the rejection since it was a way for the PPP to salvage its reputation and to improve the quality of governance. "The way they are going, we are headed for administrative catastrophe. We have put this on the table and it is nothing new, it is part of our manifesto… We are committed to shared governance," he said.
Most Read This Week