Three months after it was announced that a Special Weapons And Tactics (SWAT) unit will be set up here, government has not communicated any of its plans to the opposition and APNU Leader David Granger is not convinced that a case has been made for such a group.
"I am not surprised at being left out of the loop," Granger told Stabroek News during a recent interview.
The Home Affairs Ministry made the announcement of a SWAT unit on October 1 last year, in the wake an alarming upsurge in crime including several execution-style murders. The approval of its establishment came from Cabinet.

Government has hired The Emergence Group (TEG), which is based in the United States, to train the ranks who are going to make up the SWAT unit. This newspaper was told that the training is expected to begin either at the end of the month or early next month.
Asked whether he knew anything about TEG, Granger responded in the negative. He said that what he does know is that the concept of SWAT originated in the United States and perhaps is more fully developed there because of violence in some US cities.
He said that because of this fact, it is "quite likely that they have more experience" in SWAT than other jurisdictions. He said that as far as the TEG is concerned, he does not know that it is specially qualified. "I don't know what they will actually teach is appropriate to Guyanese conditions," he added.
During the interview, Granger said that he is yet to see a careful analysis of the criminal violence threat in Guyana to know whether the remedy that is prescribed by TEG is appropriate.
"It is not one size fits all…you need to do a very careful analysis of the situation before a remedy is prescribed," he stressed, while noting that it is always a tricky situation for the person who is doing the examination to also be providing the remedy.
According to its website, TEG designs and implements "world class Law Enforcement, Justice Sector Reform, Maritime, Defense, and Technical Intelligence programs around the world." It is stated too that the Washington-based consultancy firm adapts to host-country conditions, and is highly responsive to the needs and expectations of funders and host-country partners.
"To implement our specialized programs, we maintain a gold-standard cadre of sector leading professionals, including police executives, border, and defense and intelligence personnel. In our technical assistance programs, we often work with senior-level ministry officials who can directly impact justice sector development in their country," it also stated, while noting that the group brings technical expertise, cultural understanding, and the power of personality to bear on all of its programs.
"Whether our clients need a limited project targeting reform of one aspect of the criminal justice system, or a comprehensive developmental effort requiring assessment, planning and implementation of a complex plan, TEG is the preferred choice.
We are strong advocates for a holistic approach to criminal justice reform," it added. It said too that its staff's extensive experience in assisting foreign criminal justice programmes enables them to quickly identify and design effective solutions for virtually any police, prosecutorial, judicial, or correctional system deficiency.
When it comes to the security sector, among TEG's touted capabilities are anti-corruption, forensics, border integrity and management, counter narcotics, and anti-human trafficking.
It was stated too that TEG provides signals intelligence training and mentoring that enables host-country law enforcement, military, and border units to help governments protect citizens. It said that TEG equips clients to combat cross-border militancy, terrorism, narcotics, human and weapons trafficking, violent extremism, illicit trade, and other modern-day threats to security.
Among the listed clients on its site are the United States Department of State, the Inter-American Development Bank and the United States Drug Enforcement Administration and British Petroleum.
Multi-million dollar price tag
On January 3, during his first press conference for the year, Home Affairs Minister Clement Rohee announced that a US$796,987 ($163 million) contract was signed to establish the unit.
Responding to questions on this multi-million dollar price tag, Granger said he couldn't say whether the price was fair for the services to be provided. "I do not feel at this time that a SWAT unit is the most important law enforcement device that the police force needs," he explained. He opined that that money should not be spent on a SWAT unit because it would not deal with the security threats that the country currently faces.
He noted that the biggest security problems in the country at the moment are narcotics trafficking, human trafficking, money laundering and gun running, which are impacting greatly on human safety. He said too that the other forms of violence that the country is experiencing are execution type murders and domestic violence murders.
According to Granger, none of the major security threats demand a response by SWAT units. "I think a SWAT unit could be more effectively deployed when there is extensive gang warfare or a counter insurgency situation where there might be large gangs in particular areas of operation, holding people hostage," he noted, saying that in such situations there would be a need for a major operation by a SWAT Unit.
These types of situations in Guyana are relatively rare, he observed.
It is significant, he said, that the whole issue came up following last year's shootout at Middle Street, during which five people, including the killer, were shot dead. He called it a "one-off" episode and not a continuous or repeated occurrence.
"It is difficult to see how the SWAT team could be employed when there are "no targets, no gangs," Granger said before stressing that what is needed is an arrest of narco trafficking, gun running, people trafficking and money laundering, which are the big crimes that are fuelling other crime.
He made the point that a SWAT team cannot stop weapons from entering the country. "This was a misapplication of the law enforcement measures in this case," he added.
Recalling that the idea of a SWAT unit came up 12 years ago when British officials visited and actually trained persons, Granger said that the call for it again is a "knee jerk reaction to a bad situation."
He told this newspaper that there have been numerous consultations and reports on this issue. He stated that previously an agreement had been signed with former British High Commissioner Fraser Wheeler which embodied all the policies and recommendations for reform but this was "thrown through the window. So I do not know that a new consultation would be useful at this point in time."
He stressed that police need resources, such as aircraft, to help them interdict drugs and weapons being smuggled across the borders into Guyana. "The idea is not to have a SWAT team. The idea is to prevent the narcotics from coming into the country; to prevent the guns from coming into the country," he stressed. He said that since the crime wave, he has not seen the emergence of gangs here.
He said that the government has not consulted with either him or retired police commissioner Winston Felix on the issue. Both he and Felix, who is APNU's Shadow Home Affairs Minister, have a wealth of knowledge about security issues.
According to Granger, APNU had informed the executive of the availability of members of the APNU's Shadow Cabinet to enter into consultations but to his knowledge that offer was never taken up. He said that in general such a consultation may be useful.
APNU, he noted, pursues a collaborative approach to governance so "we would never refrain from consultation…."
Painful experience
Granger noted that the experience with "special units in Guyana" has been very painful and said APNU thinks that great care must be exercised in their creation because of the tendency for political interference and because of the tendency of the police administration to send low performing policemen to these units. The entry of special units into the force should be done only after very careful consideration, the promulgation of specific rules of engagement and the careful supervision of the discipline and performance of the members of such a unit, he said. He was also doubtful that a special unit will be protected from being corrupted. Corruption, he noted, would be a major concern in the light of past experiences.
He added that it would be difficult to protect such a unit from "unprofessional intervention by political personalities."
Several attempts to get the perspectives of the AFC were unsuccessful. The party has never taken a position on the establishment of such a unit.
Meanwhile, a source close to the police force told Stabroek News that most of those persons who received SWAT-type training from the British are still around. The source said that rather than training a fresh batch of ranks, trained ranks should have been rounded up and given refresher courses.
The source said that the $163 million being spent is just too must money and in order to justify it the government should have provided the media with a breakdown. The source questioned how much the trainers would be paid. "We don't even know how many trainers there will be or how long they would be here and what they will be doing," the source said.
He also noted that when it comes to SWAT, the Americans have been in that business for a long time. "If I was the minister and I wanted SWAT, I would have gone government to government. The police force is a government-run organisation and the best way is to deal with the governments," the source said.
It was noted that the $163 million is money that the people of Guyana and the members of the police force are being denied. The source pointed out that the sum could have given out to ranks or used to buy vehicles or other things that the force lacks. The source added too that there is no guarantee that the best would be chosen for the unit and questioned whether any selection process would be utilised.
Comments

The Working People's Alliance (WPA) today announced its support for the government's restructuring of the sugar industry.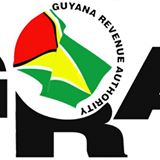 The Guyana Revenue Authority (GRA) today warned about the impersonation of licenced customs brokers.

(Reuters) – England's top order fired in unison to give them a four-wicket win in the second one-day international against Australia on Friday as Aaron Finch's second straight hundred for the hosts could not prevent them falling 2-0 behind in the series.

Four weeks after passing a $267 billion budget for 2018, the National Assembly will debate a supplemental provision of $1.75 billion to meet a portion of the severance pay for around 4,000 sugar workers.

Autopsies performed on the bodies of Ambrose Baharally and Martin Godette, the Pomeroon farmers who were shot dead on Sunday, have found that both men died from gunshot injuries to the head.