x
The number one accused in the murder of a US-based Guyanese man at Windsor Forest ran out of court yesterday after the jury returned a verdict of not guilty in his case while remaining conflicted as regards the three other defendants, who were then remanded pending retrial.
Justice Navindra Singh, who presided over the case, told Bissoondial Mahadeo: "It is very shocking that the jury has found you not guilty. You are free to go."
Mahadeo then ran out of the courtroom with his relatives following quickly behind.
Senior State Counsel Judith Gildharie Mursalin who had presented the state's case immediately gave notice of her intention to appeal the not-guilty verdict.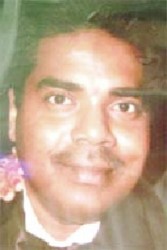 Mahadeo called 'Weed Man' and Ayube Hamid, called 'Little' were charged with the September 2009 murder of overseas-based Guyanese Motilall Singh at Windsor Forest.
However, Hamid died in prison while awaiting trial. Siblings Bibi Farida Khan, called 'Pum'; Shamiza Khan, called 'Sham' and Hoosman Khan, called 'Strong Man', all of Windsor Forest, who were the dead man's stepchildren were charged with procuring and abetting the murder.
Over the past few months a tale of conspiracy had unfolded before Justice Singh and the 12-member jury.
Caution statements which were admitted into evidence revealed that Jaiton Singh, the wife of the deceased, who resides in the US, had solicited her children's help in finding someone to murder her husband while he was here for his brother's funeral.
According to the statement of Bibi Farida Khan, her mother had told her that her stepfather wanted a divorce, that he would sell the house and take the money.
"During the second week of August, my mother asked me if I can find someone to kill my stepfather. I told her I would try my best," the statement read.
The police later presented evidence of money sent by Jaiton Singh to Shamiza Khan, allegedly to pay the assassin.
A witness for the prosecution, Keith Boodram called 'Ravi' and 'Tall Man', testified that Farida and Shamiza had given him US$700 to commit the act, but that he did not do it.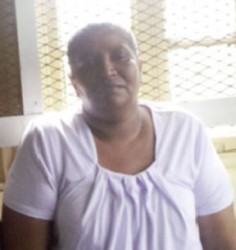 According to Farida Khan's statement, her husband, Hamid, then volunteered himself and his friend Mahadeo.
The statement said that on the day Moti Singh was murdered, Hamid was wounded and when asked had told his wife that he sustained two stab wounds while holding Singh so that his friend Mahadeo could stab him.
However, according to Mahadeo's statement, he was the one who had held Singh while Hamid stabbed him. He was then paid $100,000 by Farida Khan. The next day they were all arrested.
Moti Singh was stabbed after he and Hoosman Khan exited a bus at Second Street, Windsor Forest.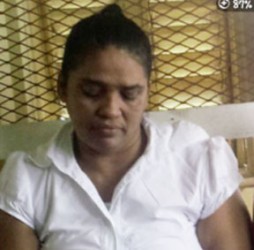 They had just left a bar. According to Farida Khan's caution statement, Hoosman Khan had called ahead to say they were leaving, so that the other accused could lay in wait.
No-case submissions were made by the defence last week, but these were overruled by Justice Singh and the four were then called to lead their own defence.
In unsworn statements they all denied involvement in Moti Singh's death.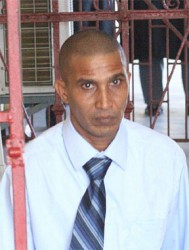 In her unsworn statement, Farida Khan had said that she had a very good relationship with her stepfather and did not know who 'Tall Man' was.
Attorney Glenn Hanoman appeared for Mahadeo, while Senior Counsel Bernard De Santos appeared for the other three accused.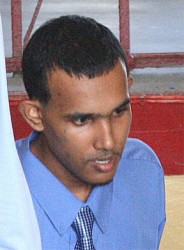 Comments

The African Cultural & Development Association (ACDA) yesterday reissued its call for an ancestral lands commission to address concerns surrounding the allocation of African Guyanese lands, as the third day of the Commission of Inquiry (CoI) into land ownership convened yesterday.

The sombre tone which pervaded the atmosphere during the announcement of this year's Caribbean Secondary Education Certificate (CSEC) results suggested that once again the Ministry of Education was not satisfied with the performance of the nation's students.

Three Executives of the National Toshaos Council (NCT) last evening walked out of a session attended by several Ministers of Government having felt disrespected by remarks made by Minister of Public Security Khemraj Ramjattan during the proceedings.

The  Commission of Inquiry (CoI) into African ancestral lands and other matters yesterday heard that land where the controversial Pradoville 2 scheme sits was transferred in 1920 by way of transport  to the predecessor of NCN, the British Guiana Broadcasting Company (BGBC).

Efforts by the government are underway to salvage the decades-old MV Torani, which capsized in the Mazaruni River and questions have been raised as to how this happened to the moored vessel.