Teen shot in face outside Palm Court
A 17-year-old was early yesterday morning shot and injured outside the Palm Court Night Club on Main Street.
The teen has since been identified as Joseph Johnson, son of the owner of Nigel's Supermarket, Nigel Johnson of Queen Street, Kitty. He has been admitted to the Balwant Singh Hospital where he was scheduled to undergo emergency surgery.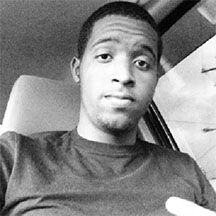 Police in a release said that at about 04:30hs a patron at a night spot on Main Street, Georgetown observed a man attempting to break into his motor vehicle and discharged a round from a firearm at the man. According to the police, the man missed and the bullet struck Johnson to his face.
However, several sources said that this was not the case, but that the two were having an argument when the man fired a round at Johnson, which struck him in his face.
Investigations are in progress.