Digital Technology yesterday opened a new store on Brickdam and President of Georgetown Chamber of Commerce and Industry Clinton Urling hailed it as an embodiment of growth for the economy.
Urling also urged policymakers to accelerate the amendment of the Tele-communications Bill that was deferred at Thursday's sitting of the National Assembly to free up the sector.
He said that as a country, "Guyana needs to accelerate the pace of ICT [Information and Com-munication Technology] development and invest more in ICT infrastructure" and build legislation to strengthen it.

Congratulating Terrence Sukhu and his wife Subrina Sukhu, the owners of the company, Urling said private sector businesses such as Digital Technology had pushed sustainable economic growth in Guyana.
Despite having to deal with rising costs of commodities, political backbiting and discord, Urling declared, the private sector remained immovable.
Terrence Sukhu, Chief Executive Officer (CEO) of the company, expressed joy at the opening of the new store, declaring it a milestone of success 11 years after the launch of Digital Technology in Diamond, East Bank Demerara.
He said the "achievement stems not only from the quality of our products but also from our sustained business success as a reliable supplier to the local market. Digital Techno-logy enjoys an outstanding reputation as a leader in the field of technology… as a company committed to promoting the interests of our stakeholders, our employees, our customers, and the local communities we serve."
Digital Technology has partnered with electronic giants like LG and Dell. "The strategic alliances with these major brands enable us to offer our clients very competitive pricing, manufacturers' warranty and value-added services on most equipment and services," he said.
Sukhu stated that Digital Technology recognised its responsibility to the ICT sector and had programmed itself not only to be a product driven company but rather an end solution provider that would persistently engage stakeholders to supply pre-sale advice and tailor specific solutions to meet their needs.
"Digital Technology will continue to deliver new technologies seamlessly to technology-driven clientele by first creating awareness of new products and services," Sukhu said.
He added that though "proud of our glorious past and present we envisage an even brighter future which will prepare us to continue to be a mainstay of life of many decades to come".
Comments

Finance Minister Winston Jordan today moved in Parliament to amend the government's request for supplementary provisions which will allow some of the sugar workers made redundant to get their full severance at the end of January.

The Working People's Alliance (WPA) today announced its support for the government's restructuring of the sugar industry.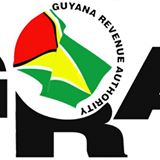 The Guyana Revenue Authority (GRA) today warned about the impersonation of licenced customs brokers.

(Reuters) – England's top order fired in unison to give them a four-wicket win in the second one-day international against Australia on Friday as Aaron Finch's second straight hundred for the hosts could not prevent them falling 2-0 behind in the series.

Four weeks after passing a $267 billion budget for 2018, the National Assembly will debate a supplemental provision of $1.75 billion to meet a portion of the severance pay for around 4,000 sugar workers.