PPP/C Linden office will be active one – Kumar
The renovated People's Progressive Party/Civic (PPP/C) office in Linden will be an active on.
Party representative Neil Kumar gave the assurance in a brief address during the recommissioning ceremony of the office on Saturday.
In a brief address, Kumar thanked the party's Region Ten executive officer for inviting President Donald Ramotar to spearhead the re-commissioning exercise, which attracted over two hundred people from Linden and Region Ten. The event also attracted protesters over the lack of progress in agreements reached between the government and the region in 2012.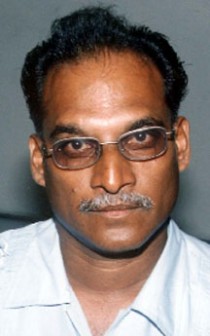 Noting that the refurbished facility "is more than an office", Kumar said that the party's general secretary wants a plan to be put in place in which a minister of government would visit the office every week to look into the office and to address people's issues.
He thanked the Linden-based party comrades for bringing back the office into operation. Kumar also said the PPP/C government has built better houses than what was boasted about in Wisroc.  Referring to the housing boom in the Amelia's Ward area, Kumar said "workers are building better houses than what we have at Richmond Hill".
He said that when he started working in Linden in 1982, there were only two cars – a blue Mazda and a brown Toyota – operating from Auto Supplies in Georgetown to Linden. "Even Sam Hinds didn't own a car at that time. Today, look how many cars you have in Linden."
Kumar also referred to an improved education system in Linden as he noted that Linden produced one of the top students just a few years ago.
According to GINA, Ramotar told the gathering that in spite of the opposition charges of the PPP/C Government's discrimination against the region that every action of the Government since it took office speaks to the contrary.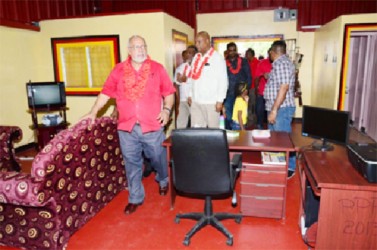 He said that the government took every effort to save bauxite in the region in a time when bauxite mining was being closed down all over the world. Further, he said it sought to train many of those employed in the industry in the use of Information Technology to make them employable.
Government ministers, Irfaan Ali and Juan Edghill also attended the recommissioning ceremony.
Most Read This Week