Popular designer and entertainment promoter Trevor Rose was yesterday morning shot dead and two other occupants of the car he was in were injured in what police later said could have been the result of road rage on the Eccles Access Road, East Bank Demerara.
Rose, 31, of 331 East Street, was pronounced dead at the Georgetown Public Hospital (GPH) to where he was rushed by the driver of the car he was in. The driver, Troy Nieunkirk, 30, was himself injured by the hail of bullets that were sprayed in the direction of the car by a lone gunman who exited a heavily tinted car. Nieunkirk along with another occupant of the car, 29-year-old Latoya Towler are now both patients of the GPH.
Towler, with whom Rose was in the back seat of the vehicle, was hit in the buttocks and yesterday relatives said that the mother of one was in a stable condition but has to undergo surgery. Nieunkirk, who, according to reports, owned the car they were in, was shot in the left shoulder and underwent surgery yesterday.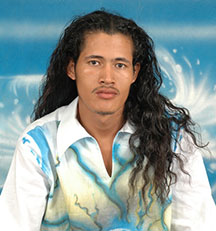 Police in a press release said that the incident occurred at around 5am yesterday and Nieunkirk was driving his car when another vehicle drove up alongside and the driver accosted him about how he was driving. "An argument ensued during which the driver of the other vehicle came out with a firearm and discharged a number of rounds at Nieunkirk and the other persons in his vehicle after which the perpetrator escaped," the police said.
The police further stated that Rose was hit about his body and was pronounced dead on arrival at the GPH. The police said that a 9mm pistol and 19 matching rounds were recovered at the scene.
While police indicated that the incident may have occurred as a result of road rage there are other reports that Rose may have been targeted because of his association with Towler. Stabroek News understands that the two share a child but were no longer together and the woman may have called Rose out of his home early yesterday morning. Towler lives in Eccles and it is believed that Rose was taking her home when he met his death. There are reports that the young woman had a misunderstanding with a man at a nightspot after which she left with Rose for home and the man may have followed them.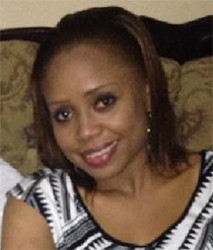 When Stabroek News visited the area yesterday there was no evidence that such a brutal crime was committed mere hours before. Residents in the area would only say that they heard gunshots but they did not venture out and by the time they did, the car would have long since left the scene.
Yesterday, at Rose's East Street home his mother Lilly Brown better known as Lilly Rose was surrounded by shocked relatives and friends who were all questioning why the young man had to be cut down so young and so brutally. His mother, with whom he lived, repeatedly questioned why her "baby" had to die since Rose is the youngest of her three children and her only boy.
She told Stabroek News that she first heard the news about her son being shot from her son-in-law who said initially that it was a rumour. However, she was later called to the hospital by which time Rose was dead. "I go down and I saw Annalese (his sister) lying on his chest but he was already dead," the grieving mother said.
She said that she saw blood in the area of his neck. She recalled that Trevor was home up to around 1am yesterday morning and then she heard the front door closed and she got "this weird feeling."
"He was home up to one … because he was in the next room and I heard him and I said Trevor and he answered and I said why you sounding like a rat," the woman recalled with a smile on her face.
She remembers her son as a "beautiful child" who was "very loving." The young man may have gotten his creative genes from his mom as she is a well-known seamstress and she recalled that when he was younger he was very much into art but she tried many times to dissuade him from taking that path. "I would tell him to go and do his school work and ask him if he know about any artist in Guyana making money," the woman recalled.
Rose, who is popular for his Mashramani costume designs, had won the Designer of the Year for his Mash costumes multiple times. He was also well known in the basketball circle and at one time was the President of the Georgetown Basketball Association.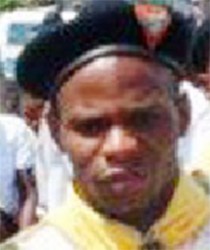 At one time he was married to another popular designer, Michelle Cole, with whom he shares three children. Apart from his mom and sisters Annalese and Roxanne, Rose has also left to mourn his eight children, Trevor Jr, Shanice, Makayla,
Maya, Sapphire, Omar, Zapphira and Keanan.
Nearly three years ago, Rose was the victim of an armed robbery mere hours after launching costumes for the Banks DIH Mash Band at the Burnham Basketball Court.
The robbery occurred sometime after 9pm. Rose had said two gunmen relieved him of $2.5 million which he had in a haversack. A visibly shaken Rose had related that the unmasked men walked up to him and demanded his bag. After he refused to hand the bag over, one of the men pointed a handgun to his stomach. Rose said he sidestepped the pointed gun and the bandits discharged three shots in his direction before making their way to an awaiting car. When persons working in the mash camp attempted to run after the bandits, they were also shot at. No one was injured.
Rose's murder is of the kind that police have struggled to solve. Dozens of these have occurred in recent years without the police solving them.
Comments

Tourism Minister Shamfa Cudjoe announced the decision to close the company. (Trinidad Express) The Tourism Development Company (TDC) has ceased operations.

Cevons clearing city garbage WPA STATEMENT ON THE UNRESOLVED ISSUE OF GARBAGE COLLECTION IN THE GEORGETOWN MUNICIPALITY The WPA is deeply concerned that the Georgetown City Council's inability to honour its financial obligations to Cevons Waste Management and Puran Brothers has the potential of endangering the health and lives of citizens.
British High Commissioner to Guyana Greg  Quinn  yesterday said that it was hoped that more would have been done to push the constitutional reform process forward.

A West Coast Berbice man died after he reportedly set his one-storey house ablaze sometime around 11.20 am yesterday.

A Yarrowkabra miner was yesterday charged with the murder of a co-worker, whom he allegedly beat to death during an alcohol-fuelled clash last Saturday at a dredge site in the Potaro Backdam.