Faced with three charges, including the murder of a policeman, Steve Bacchus was remanded to prison after he made his first appearance in court yesterday.
Besides the January 24 murder of Police Constable Quincy Wright, Bacchus was also charged with the attempted murder of Mortimer Maynard, a security guard attached to the Strategic Actions Security Limited and the theft of a firearm along with live rounds of ammunition from another security guard attached to the same company.
According to the police's case, Bacchus' alleged crimes were committed within a day of each other. Prosecutor Michael Grant said that at about 20:30hrs on January 23, in Sophia, Maynard and Trevor Fraser were performing their security duties when Bacchus, along with three others, held onto Fraser and relieved him of his loaded Taurus pistol. During the robbery, Maynard was shot. Bacchus and his accomplices then fled the scene of the crime.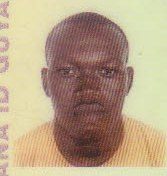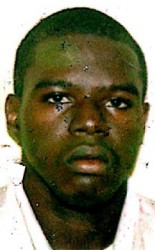 The following evening, Grant said, the now-deceased Wright was at a home in Guyhoc Park when the accused went there asking to see Alicia Adams, the girlfriend of the deceased. At the time, Wright was in the yard when Bacchus approached him and looked him in his face. Grant said an argument ensued between the two men, during which Bacchus pulled out a firearm and discharged it at Wright. He then made good his escape. Wright was pronounced dead on arrival at the Georgetown Public Hospital.
According to Prosecutor Grant, the police's investigations are incomplete. As a result, the unrepresented Bacchus was ordered to return to court on February 18 for reports and fixtures.
Bacchus had turned himself over to the police on January 30 after a wanted bulletin for his arrest was issued following the murder.
Comments

A jet plane flies by the total solar eclipse in Guernsey, Wyoming U.S.

Superstar opener Chris Gayle … returns to the West Indies side for the first time in over two years.

The Church Street hotel and casino Hotelier Clifton Bacchus today filed a $2 billion lawsuit against the state-owned Guyana Chronicle newspaper following its publication of two recent articles which he has described as "highly defamatory." Guyana National Newspapers Limited, which is the publisher of the Guyana Chronicle, and the editor of the Guyana Chronicle were listed as the defendants in the suit, which was filed by a team of lawyers headed by former Attorney-General Anil Nandlall.

LONDON, (Reuters) – The gradual decline of West Indian cricket is hardly a new phenomenon but the latest capitulation of a once-dominant test match power has brought genuine expressions of sadness throughout the sport.

Eleven residents of the juvenile correctional centre at Onderneeming on the Essequibo Coast were apprehended between yesterday and this morning.