Two fishermen were found dead in a canal in De Kinderen, West Coast Demerara yesterday morning; their bodies entangled in a fishing net.
Dead are Sahadeo Bhagwandat, 47, of Lot 8 Railway View Meten-Meer-Zorg, West Coast Demerara and Ramdeo Sijogie, 46, of Lot 188 West Meten-Meer-Zorg.
Their decomposing bodies were discovered around 7.30 am yesterday by villagers.
According to Bhagwandat's wife Rajkumarie, "Friday he went and set the net and Saturday morning early he and Babi [Sijogie] left to go see if they catch anything."
She said her husband was drunk when he left home on Saturday.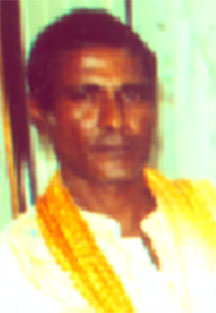 It was the last time she saw him alive. "He didn't come home that day and Sunday my son and couple boys went looking for him. Then this morning [yesterday I went to Best [West Demerara Regional] Hospital and look around in the wards but we didn't find him," she said.
At this point, she said, she became worried because she knew her husband was an alcoholic and anything could have happened to him on the road.
"When I come home back people said they find him in a trench wrap up in the net under the bridge. The man that was looking after the koker said he tell them not to go because the water a pull hard but they still went."
Bhagwandat leaves to mourn his wife and four children.
In a press release police said that their investigation is ongoing.
Comments

UN experts condemn racist violence in U.S., urge investigations GENEVA, (Reuters) – United Nations human rights experts called on the United States today to combat rising racist violence and xenophobia and to prosecute perpetrators of hate crimes.

The twin-engine Beech aircraft seized by authorities on an improvised airstrip on Sunday in the North Rupununi, Region Nine area, was yesterday confirmed as bearing a registration number belonging to an investment company in Brazil.

ExxonMobil yesterday signed a deal with Guyana Shore Base Inc (GYSBI) for an onshore support facility at Houston on the East Bank of Demerara.
While students who sat Caribbean Examination Council (CXC) exams in May and June of this year will be able to access their results online on Friday, the Ministry of Education has already announced that Guyana has recorded a 7% increase in passes at the Caribbean Advanced Proficiency Examinations (CAPE).

A post-mortem examination is expected to be done today to determine the cause of death of a nine-month-old baby, who died on Monday after she was left in a car.