Residents of Sophia, Region 4 are expected to soon benefit from a potable water well as tenders for a series of Guyana Water Incorporated (GWI) contracts countrywide were yesterday opened at the National Procurement and Tender Administration Board (NPTAB) Main and Urquhart streets.
The projects and their respective bids are listed below.
However for the supply and Installation of a transmission main along the Access Road  from the treatment plant to Four and Five Miles Bartica , no company submitted a bid. As such the project will be retendered.
 Supply and construction of a Potable Water well – The Sophia Water Treatment Plant


 Installation of a distribution network at Angoy's Avenue in Berbice, Region 6.


Supply and installation of a 150mm PVC distribution main at Agriculture Road to Lusignan, East Coast Demerara.

Supply and installation of a 200mm transmission main from Friendship to Brickery on the East Coast of Demerara.


Supply and installation of a 200mm transmission main from Eccles to Third Access Road at Providence on the East Bank of Demerara.


Extension of transmission mains at Hague on the West Bank of Demerara and Interlink works at Canal Number 2 and Tuschen, East Bank Essequibo, Region 3.


Comments

Finance Minister Winston Jordan today moved in Parliament to amend the government's request for supplementary provisions which will allow some of the sugar workers made redundant to get their full severance at the end of January.

The Working People's Alliance (WPA) today announced its support for the government's restructuring of the sugar industry.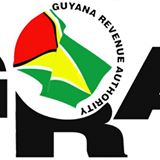 The Guyana Revenue Authority (GRA) today warned about the impersonation of licenced customs brokers.

(Reuters) – England's top order fired in unison to give them a four-wicket win in the second one-day international against Australia on Friday as Aaron Finch's second straight hundred for the hosts could not prevent them falling 2-0 behind in the series.

Four weeks after passing a $267 billion budget for 2018, the National Assembly will debate a supplemental provision of $1.75 billion to meet a portion of the severance pay for around 4,000 sugar workers.