Alleged police rape victim Colwyn Harding is scheduled to undergo a second independent medical examination later this week, according to Melissa Ifill, who said that he is showing signs of improvement and is now walking.
Ifill, a member of the Colwyn Harding Support Group told Stabroek News yesterday that she is in constant contact with the man and his mother, Sharon. She said that after the case became public, supporters had called for an independent examination. She said that after he was released from the Georgetown Hospital, that examination was done at a private hospital and it was discovered that there was "active bleeding" in the upper rectum as well as signs of trauma in that area. She said that a second examination is to be done by the doctors in Jamaica.
Harding, with the help of supporters both here and abroad, travelled to Jamaica for additional medical care after his hospitalisation for what doctors at the Georgetown Public Hospital say was an incarcerated hernia. It was during his hospitalisation that he alleged that a policeman raped him with a baton during his arrest last year. It is unclear how long he will be on the island.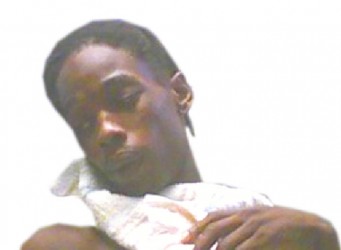 According to Ifill, Harding is not hospitalised at the moment but is being regularly tended to by a nurse who would change his colostomy bags which he will have to continue using until a surgery is done to re-attach his intestines. It is believed by his family and supporters that either the sexual assault or the severe beating he allegedly sustained may have been responsible for the damage to his intestines.
After leaving the hospital, she said, he told them that he felt safer and more relaxed.
Meanwhile, she thanked all those persons who offered support and assistance to Harding.
Harding, then a prisoner because he was unable to post bail, was first taken to the Georgetown Hospital on December 13 last year and after an examination he was referred to the surgery department. It would appear that he was given a return date and was taken back to the prison. Four days later, he was rushed back to the institution after his condition worsened and he underwent emergency surgery the following day. It was on this day that his mother made contact with Police Commissioner Leroy Brumell and other senior officers and informed them of the allegations made by her son. Police have said that were never told of the rape.
Doctors at the Georgetown Hospital have since said that Harding was being treated for a hernia and at no time did they see any signs of the alleged sodomy nor did he report it to them. While they could not say with certainty if an object inserted into the anus could cause the hernia, they said that it is possible that constant hitting to the abdomen could cause such a condition. Harding is alleging that at no point did the hospital tell him what was wrong with him and instead on the two occasions that he had to be taken there, the medical staff spoke directly to the prison officials.
After the story was first reported in the press on January 10, Brumell instructed the Office of Professional Responsibi-lity (OPR) to launch an investigation. OPR completed its investigation and the file is now with the Police Complaints Autho-rity. Its chairman has since said that the file should be at the office of the Crime Chief by today after which it would be forwarded to the Director of Public Prosecutions (DPP) for legal advice.
Comments

Finance Minister Winston Jordan today moved in Parliament to amend the government's request for supplementary provisions which will allow some of the sugar workers made redundant to get their full severance at the end of January.

The Working People's Alliance (WPA) today announced its support for the government's restructuring of the sugar industry.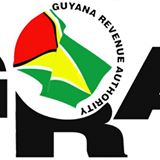 The Guyana Revenue Authority (GRA) today warned about the impersonation of licenced customs brokers.

(Reuters) – England's top order fired in unison to give them a four-wicket win in the second one-day international against Australia on Friday as Aaron Finch's second straight hundred for the hosts could not prevent them falling 2-0 behind in the series.

Four weeks after passing a $267 billion budget for 2018, the National Assembly will debate a supplemental provision of $1.75 billion to meet a portion of the severance pay for around 4,000 sugar workers.