The re-trial of Satnanand Sahadeo, called 'Boyo,' continued yesterday before Justice William Ramlal in the High Court.
Sahadeo is accused of killing Dental Technician Vishnu Santie on January 22, 2005. A post-mortem examination performed by Pathologist Nehaul Singh revealed that the man died of haemorrhage and shock due to several gunshot wounds.
The state's case is being presented by Natasha Backer while Sahadeo is represented by attorney's Peter Hugh and Latchmie Rahamat.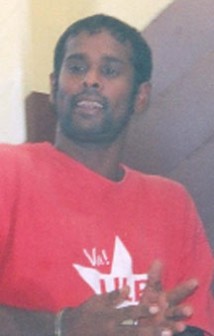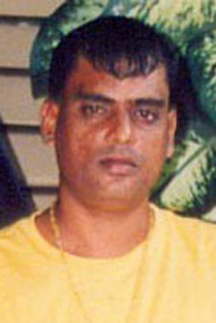 In her opening address on Monday, Backer had told the court that Santie was attacked by a gang of robbers and was shot to death.
Another person, Peter Ray Kassim called 'Donkey' was also charged with the murder, but he was released during the previous trial after it was found that there was not sufficient evidence and his lawyer made a no-case submission which was upheld by Justice Franklin Holder.
The trial continues today.
Comments

Eighteen prisoners at the Lusignan penitentiary were being treated for injuries last night following a reported attempt to kill a fellow inmate during which warders fired shots.

A 12-year-old girl is now dead, while her brother narrowly escaped a similar fate yesterday after their aunt's La Bonne Intention (LBI), East Coast Demerara house, which they were under, collapsed on them.

Guyana has officially applied for membership in the European Union's Extractive Industries Transparency Initiative (EITI) which will help in tracking revenues from oil and other natural resources.

State Minister Joseph Harmon yesterday reiterated that President David Granger's directive to the Police Service Commission to halt its consideration of promotions was intended to prevent damage to the image of the Guyana Police Force but he could not say under what authority the head of state acted.

While saying that a strong security presence along the country's borders is the first line of defence against transnational criminal syndicates, President David Granger yesterday called for cooperation by all actors to see the security of Region Nine as a priority.