President Donald Ramotar says that Chinese investments will always be welcome in Guyana, once they are within the ambit of local laws. "These investments will prove to be very important in the future, to our country," he noted.
According to the Government Information Agency (GINA), the Head of State was speaking at a dinner in observance of the Chinese New Year on Sunday at the Chinese Association Building on Brickdam.
Ramotar praised China for its assistance in various sectors, noting that the country had always contributed to Guyana's development.
The president said that the long friendship between Guyana and China was cause to celebrate, as over the decades, the two countries' relationship has grown.
Chinese Ambassador to Guyana Zhang Limin in brief remarks said that economically and socially, Guyana has been developing, and cooperation between the two nations has been expanding in various fields. The ambassador said that the contribution by China to Guyana's development will continue.
President of the Chinese Association of Guyana Chow Shi Loung spoke of the support that the association has given to Chinese who migrated to Guyana in terms of translation services and advice to Chinese seeking to diversify into other sectors of the local economy.
Chow also said that in addition to the hosting of its traditional cultural fair for the Chinese New Year, the association will make donations and give assistance to various orphanages in Guyana. Other plans include the teaching of various Chinese dialects to interested persons and English classes for newcomers to Guyana.
He also thanked the Ministry of Home Affairs for its assistance with regards to security concerns and immigration matters.
Comments

Finance Minister Winston Jordan today moved in Parliament to amend the government's request for supplementary provisions which will allow some of the sugar workers made redundant to get their full severance at the end of January.

The Working People's Alliance (WPA) today announced its support for the government's restructuring of the sugar industry.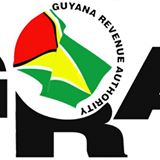 The Guyana Revenue Authority (GRA) today warned about the impersonation of licenced customs brokers.

(Reuters) – England's top order fired in unison to give them a four-wicket win in the second one-day international against Australia on Friday as Aaron Finch's second straight hundred for the hosts could not prevent them falling 2-0 behind in the series.

Four weeks after passing a $267 billion budget for 2018, the National Assembly will debate a supplemental provision of $1.75 billion to meet a portion of the severance pay for around 4,000 sugar workers.