A city shop owner is now a wanted woman after a recent attempt to smuggle cocaine out of the country in achar packages at the Cheddi Jagan International Airport, Timehri.
The Customs Anti-Narcotics Unit (CANU) issued a wanted bulletin yesterday for Dawn Roberts, who operates a shop at Lot 9, North Road, Bourda, in connection with the bust, which resulted in the laying of drug trafficking charges against an elderly man on Monday.
US citizen Winston Blakes, 78, was nabbed at the airport with 10.658 kg of cocaine concealed in achar on Saturday. Another person,

local model Sadeeka Leona Odie, 38, was also intercepted with 9.274 kg of cocaine, concealed in the same manner on the same day. They were both outgoing passengers on Caribbean Airlines flight BW526, bound for the JFK Airport, New York.
Blakes and Odie both appeared at the Georgetown Magistrates' Courts on Monday and were remanded to prison after they denied the charges against them.
During his arraignment, CANU prosecutor Oswald Massiah stated that Blakes became acquainted with persons during his stay in Guyana, including a woman identified as Dawn, whom he had informed of his planned departure on February 8 for the US.
On February 6, Massiah said, one of the woman's associates visited him at the place he was staying and he was given the package that concealed the drugs, which were concealed in what appeared to be achar. According to Massiah, he gave the person access to his suitcase, in which the drug was concealed.
On February 8, he took a taxi and left for the airport, where, acting on information, a CANU rank on duty searched his suitcase. Massiah said the drug looked like nutmeg and was well varnished. Blakes was cautioned, the suspected cocaine was weighed in his presence and he was later charged.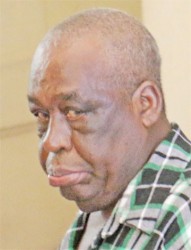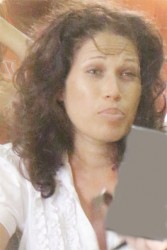 In the case of Odie, a single mother of five children ranging in ages from 7 to 18 years old, of Lot 186 Thomas Street, Kitty, Massiah told the court that she has a US visa and had visited that country before. She allegedly agreed to take achar to the US for a fee of US$10,000.
Massiah said Odie was given a US$4,000 advance and a man, who she said was from Republic Park, purchased her ticket. Again, he added, an alert CANU rank on duty, acted on information and searched her luggage that was not yet aboard the plane and unearthed the suspicious package.
If anyone has information on Roberts' whereabouts, CANU can be contacted on telephone number 227-3507.
Comments

Finance Minister Winston Jordan today moved in Parliament to amend the government's request for supplementary provisions which will allow some of the sugar workers made redundant to get their full severance at the end of January.

The Working People's Alliance (WPA) today announced its support for the government's restructuring of the sugar industry.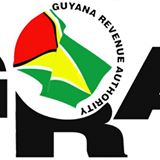 The Guyana Revenue Authority (GRA) today warned about the impersonation of licenced customs brokers.

(Reuters) – England's top order fired in unison to give them a four-wicket win in the second one-day international against Australia on Friday as Aaron Finch's second straight hundred for the hosts could not prevent them falling 2-0 behind in the series.

Four weeks after passing a $267 billion budget for 2018, the National Assembly will debate a supplemental provision of $1.75 billion to meet a portion of the severance pay for around 4,000 sugar workers.