Although the relocation of APNU parliamentarian Vanessa Kissoon to a back bench in the National Assembly has been met with criticism, coalition leader David Granger says that it was nothing more than an administrative move.
Unknown to her, Kissoon, a longstanding member of APNU's main constituent, the People's National Congress Reform (PNCR) and Member of Parliament since 2006, was moved from the second row of APNU parliamentary contingent to a back seat at Monday's sitting of the National Assembly.
Contacted on Wednesday about the move, Granger, told Stabroek News that consequent to

the resignation of MP Deborah Backer, the opposition coalition had to make some changes. He said that among those changes was to move MP Ronald Bulkan from the back bench. Bulkan now sits in the front bench alongside Granger and MPs Basil Williams, Amna Ally and Dr. Rupert Roopnaraine.
According to Granger, "It was an administrative move."
When Dr Karen Cummings was sworn in on Monday, after being selected to fill the vacancy created as a result of Backer's resignation due to poor health, she was not placed in the seat that Bulkan once occupied in the back bench. Instead, it was Kissoon who was placed there.
Earlier, when contacted, Ally, who is APNU's Chief Whip, asked why such a big deal was being made of Kissoon's relocation. She said that the coalition had to make some adjustments since a new MP had been sworn in.
Kissoon, meanwhile, in a brief comment from her home in Linden, said, "I am here to represent the people of Guyana and the people of Region Ten who elected me to fill a seat in Parliament."
She said that in spite of the move, she will continue to serve the country and the people who placed her in the Assembly. "It bothers me not where I am seated. My voice will still be heard. I am not worried because I am there for the people," she added.
Kissoon, who gained national prominence during the 2012 unrest in Linden,  also offered congratulations to Cummings on her appointment to the House. She said that she is particularly happy that a female was chosen.
Stabroek News understands that the new arrangement shocked persons within the coalition as well as members of their constituents, who noted that Kissoon has worked tirelessly over the years in the interest of citizens, particularly those living in Region Ten.
One party member opined that Cummings should have been placed at the end of the back bench.
While congratulating APNU for swearing in a woman, Education Minister and government MP Priya Manickchand had voiced her disappointment at Kissoon being moved.
Manickchand was forced to pause for a few seconds while making the comment since she could not be heard above the heckling that was coming from the opposition side. Ally was heard shouting that she should not concern herself with what was happening on the opposition side and should mind her own business.
Bevon Currie, former National Secretary of the Guyana Youth and Student Movement, said in a letter published in Thursday's Stabroek News that the leaders of APNU treated Kissoon with disrespect and he called for an unequivocal apology from the Chief Whip and those who made the decision to move Kissoon.
"Ms Vanessa Kissoon is a sitting member of the National Executive Committee of the Guyana Youth and Student Movement (GYSM), youth arm of the People's National Congress and a Member of Parliament of seven years of distinguished service.
Thus by virtue or her office she should have been granted at the minimum, the common courtesy of a notification of the change in her seating arrangements," he wrote. More disgusting, he added, is the deafening silence of the National Chairman of the GYSM, who is himself an MP, and the executive of the GYSM.
Kissoon has used her parliamentary seat to make representations for the people of Linden and Region 10, and she brought a motion in the National Assembly calling for the government to honour its August 2012 agreement with the region.
Kissoon has also campaigned for benefits for nurses and security guards in the National Assembly.
Meanwhile, during Monday's sitting, this newspaper observed that MP Renita Williams had also been moved back a seat. A source said that for some reason Williams' apparent demotion went unnoticed by many. Williams replaced Richard Allen after he resigned from the National Assembly due to ill health last year.
Comments

The Working People's Alliance (WPA) today announced its support for the government's restructuring of the sugar industry.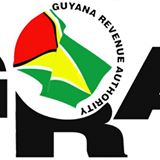 The Guyana Revenue Authority (GRA) today warned about the impersonation of licenced customs brokers.

(Reuters) – England's top order fired in unison to give them a four-wicket win in the second one-day international against Australia on Friday as Aaron Finch's second straight hundred for the hosts could not prevent them falling 2-0 behind in the series.

Four weeks after passing a $267 billion budget for 2018, the National Assembly will debate a supplemental provision of $1.75 billion to meet a portion of the severance pay for around 4,000 sugar workers.

Autopsies performed on the bodies of Ambrose Baharally and Martin Godette, the Pomeroon farmers who were shot dead on Sunday, have found that both men died from gunshot injuries to the head.