The interception of cocaine in products packaged by the New Sococo Enterprise in Malaysia in 2012 put a serious dent in the company's operations, according to its Managing Director Manjula Brijmohan, who has strongly denied any involvement in drug trafficking, including a plot uncovered to export cocaine from Guyana to Italy.
The New Sococo Enterprise was last week linked to the plot by US and Italian organised crime syndicates to export cocaine out of Guyana as part of a trans-Atlantic cocaine ring.
Following the arrest of some 24 persons involved in the operation, including Franco Lupoi, a member of the Gambino crime family, reports said that the FBI and Italian investigators intercepted email messages between mobsters in Italy and a fruit canning company in Georgetown, Guyana about the plot. Italian court documents also stated, "The conspiracy slowed when shipping containers originating from the same Guyanese shipping company were seized in Malaysia and found to contain more than $7 million in cocaine hidden in pineapples and coconut milk."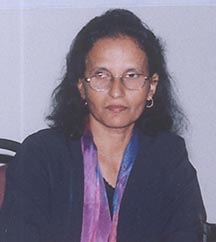 But an upset Brijmohan told Stabroek News yesterday that the 2012 bust had stained her company's image and she is now producing just enough to pay her bills.
In November 2012, the Malaysian news agency Bernama reported that a container from Guyana was intercepted with cocaine in coconut milk. The drugs, worth RM22 million,  were found in 16 cartons comprising 384 cans of coconut milk, which were identified as mixtures with 400 grammes of cocaine in each. The container was destined for Mozambique.
Brijmohan told Stabroek News that the company usually shipped to countries in the Caribbean, Holland, Canada and Germany. The last two shipments went to Mozambique, she said, while recalling that the container with the drugs was checked by all the relevant authorities at a wharf in Lombard Street and passed through a scanning machine. She said that no irregularities were found and it was not until two months after that she learnt that cocaine was in the shipment.
"I am responsible up to the time that the goods are in my custody… I didn't even know what route it was going because it was none of my business. I just ship it off. It was properly examined and passed through the scanner," she said, while adding that the container could have stopped somewhere else before it was intercepted.
She questioned who was the person responsible "that two months of journey" while adding that based on this timeframe it is unlikely that her company was involved.
Brijmohan recalled that at one point Customs Anti-Narcotics Unit (CANU) officials came to the business and conducted tests on checks on cans and the machinery at the location but came up empty handed. "I know that we don't deal. This was a shock to me," she told Stabroek News.
She said that ranks told her that they don't expect her to be engaged in that sort of activity but it was her container that the drugs were found in. According to her, she is still to see the cans that the drugs were in when the Malaysia bust occurred. Until then, she said, she cannot be sure that those were the cans that she had shipped.  "This thing they saying that we involved, is outrageous," she said, before adding that anyone who knows her can "tell you how I live my life. I live an honest and straight life."
However, following the Malaysian seizure, a New Sococo employee and a former worker were both charged.  Looknaught Denasur, a manager at the packaging company pleaded guilty to conspiring to traffic in an unknown amount of liquid cocaine. He was sentenced to four years imprisonment. The other man, Vijay Bisraj, then 25 and identified as a "seaman," had denied the allegation. Bisraj, who had previously worked at the New Sococo packaging plant for about 10 years, was described as an expert in sealing metal cans.
Asked about the charges against the two men, Brijmohan opted not to comment on it although she noted that employees are screened.
Brijmohan told this newspaper that her company opened its door at the Lot 1 Coldingen, East Coast Demerara location in 2006 and has been exporting canned items since then. Among the items canned at the packaging plant were coconut water, coconut milk and canned fruit, including pineapples.
She said since the 2012 bust, New Sococo has never really done much business. She explained that two weeks ago they did a little "coconut grating because they needed some of the milk." She added that they are also bottling water on a small scale because "I have to pay the bills." She said that if she leaves the machines, which cost $1M, unused, they will become rusty and she would find herself facing even more expenses.
The woman said that the 2012 bust has destroyed her business. She said that although CANU officials have told her that she is not being stopped from continuing her business, she is scared and is also frustrated.
In giving assurance to persons who are doing and might have done business with her, Brijmohan said, "We work and lived for truth, honesty and hard work." She said that she has no need for getting involved in any illegal activities.
She added too that people who are in production now have to be very careful with their produce now and she called on government to put some sort of measures in place to safeguard them.
Brijmohan stated too that because of her decrease in operations, about ten persons, mostly women, are out of jobs.
Asked about packaging fruits again, she said that even that would be problematic because according to what has been said it is not only coconut milk but also pineapples that the drugs were placed in. She stressed that she is not the only person locally who is canning pineapples.
Asked if the situation could be some sort of attempt by persons to tarnish her company's image, she said that she had no animosity towards anyone.
She said that in spite of all the setbacks, she is still devoted to the development of industries and production in Guyana. She noted that though she did some work in her native India, she has been working in Guyana since 1977.
She recalled that when she came to Guyana there was "nothing like industry" and she questioned why she would want to destroy 40 years of work for nothing.
Brijmohan said too that she was very hurt when the Stabroek News said that it had been unable to contact her. This newspaper had visited the packaging facility last Friday as well as called several numbers that were listed o for the business. More attempts were made on Saturday to no avail.
Comments

Allen Chastanet   CASTRIES, St. Lucia, (Reuters) – The prime minister of the small Caribbean country of St.
Dear Editor, Kindly publish my response, as follows, with regard to an anonymous letter published by the Guyana Chronicle on Wednesday, August 16, 2017, under the caption 'Will the Auditor General investigate the deputy chief elections officer?' Editor, this letter is the second deliberate attempt aimed at besmirching my integrity, obviously with clandestine objectives. 

President David Granger, today, announced that Minister within the Ministry of Communities,  Dawn Hastings-Williams will assume the portfolio of Minister of Public Affairs in the Ministry of the Presidency with effect from September 1, 2017.

Grace Mugabe   JOHANNESBURG,  (Reuters) – South African police confirmed on Wednesday that Zimbabwean first lady Grace Mugabe remained in the country and had applied for diplomatic immunity after being accused of assaulting a 20-year-old model in an upmarket Johannesburg hotel.

Daniel Craig   LONDON, (Reuters) – British actor Daniel Craig has confirmed he will reprise the role of James Bond one last time, ending months of speculation.