Magistrate Sunil Scarce yesterday sentenced a man in the Anna Regina  Court to 21 months jail after he pleaded guilty to a number of offences such as simple larceny, damage to property and break and enter.
According to the facts of the case, on February 23, Satdyal Sankar, a 32-year-old fisherman of Bush Lot, Essequibo Coast, stole one Ipod the property of Robin Doobay. He also damaged the front right side window of a pick-up truck, owned by Doobay.  In addition, the court heard that between February 17 and 18, at Bush Lot, Sankar broke and entered a shop owned by Roopnarine and stole six bottles of Banko Wine valued $2,400, six bottles of Banks Beer valued $3,600, 12 bottles of Guinness valued $4,800, eight bottles of Tampico Juice valued $1,600 and 1 DVD player valued $12,000, all amounting to $24, 400.
Sankar pleaded guilty to all the charges read to him. He was not represented in court by an attorney.
Prosecutor Khrisnadatt Ramana told the court that all the matters were reported to the police and as a result of investigations; Sankar was arrested. He also admitted to committing the offences.
The magistrate sentenced him to 12 months in prison for the simple larceny and break and enter charges and 9 months in prison for the damage to property charge.
Comments

The Working People's Alliance (WPA) today announced its support for the government's restructuring of the sugar industry.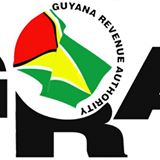 The Guyana Revenue Authority (GRA) today warned about the impersonation of licenced customs brokers.

(Reuters) – England's top order fired in unison to give them a four-wicket win in the second one-day international against Australia on Friday as Aaron Finch's second straight hundred for the hosts could not prevent them falling 2-0 behind in the series.

Four weeks after passing a $267 billion budget for 2018, the National Assembly will debate a supplemental provision of $1.75 billion to meet a portion of the severance pay for around 4,000 sugar workers.

Autopsies performed on the bodies of Ambrose Baharally and Martin Godette, the Pomeroon farmers who were shot dead on Sunday, have found that both men died from gunshot injuries to the head.