Elections commissioners are shying away from pronouncing on the readiness of the Guyana Elections Commission (Gecom) to hold local government polls.
Queries to members of the commission were directed to Chairman Dr Steve Surujbally, in light of the ruling party's announcement last week that the government-nominated representatives had indicated that Gecom was not ready for the polls.
"We took a decision that whoever wants to know about Gecom's readiness will write the commission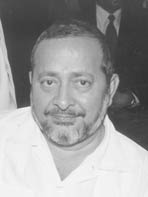 and the Chairman would issue a statement on behalf of the commission," government-nominated commissioner Mahmood Shaw told Stabroek News on Tuesday.
Shaw explained the stance taken, saying, "There were a lot of rumors and a lot of who said that and that and we don't know who really said what.
So, we say: write the commission and get a statement from [it] as a commission."
Other commissioners, who requested anonymity, have also said that they will not individually comment and that all questions should be forwarded to Surujbally.
The other members of the commission are Athmaram Mangar and Dr Keshav Mangal, who are government nominees and Vincent Alexander, Charles Corbin and Sandra Jones, who are opposition nominees.
Stabroek News was told that Surujbally and Corbin are currently in South Africa.
PPP General Secretary Clement Rohee last week said that government-nominated commissioners were doubtful about the commission's readiness to hold local government elections.
"We get the distinct impression from our commissioners that it doesn't seem that they are ready for local government elections," he had told a news conference last week.
His announcement came in wake of the opposition using its majority in the National Assembly to pass an amendment that calls for the holding of the polls before August 1, 2014.
Government did not support the bill and it is unclear whether the president would assent to the amendment bill.
Gecom has said that while it cannot and will never act outside of its authority by demanding local government elections be held, it is fully prepared and committed to move formally into an election mode with immediacy after a day to hold the elections was declared by the Minister of Local Government and Regional Development.
The PPP General Secretary said that the PPP is fully prepared to go to local government elections.
Comments

Several hundred more sugar workers are expected to be laid off from the Skeldon, Rose Hall, and East Demerara estates by next month and the Guyana Agricultural and General Workers Union (GAWU) yesterday urged that the decision be reviewed.

The commencement order establishing the Telecommunications Agency was signed last Friday, in anticipation of the liberalisation of the telecoms sector, Minister of Public Tele-communications Cathy Hughes announced yesterday.

Nickela Craig-Singh, the woman who was arrested last Friday after the Customs Anti-Narcotic Unit (CANU) found over 10 pounds of cocaine in the ceiling of her Soesdyke home, was yesterday sentenced to four years in prison and fined over $14 million after pleading guilty to possession of the drug.

Almost two weeks after he made a Facebook post in which he questioned whether the Indian High Commission was interfering in Guyana's internal affairs, Director of Public Information Imran Khan yesterday said that he regretted the "furore" his post created and admitted that it should have benefitted from "greater elegance or not have been made." After public reprimand and criticisms coming from even within the government, Khan, who initially staunchly maintained that he voiced his concerns in his private capacity as a citizen, said in a recent post on the issue that he now appreciates how persons may have interpreted his views as being some way reflective of the office he holds.
A young man seen in a recent viral video being brutally murdered in neighbouring Venezuela has been identified as a Port Kaituma miner.