A Guyana-born Canadian citizen became the third person this month to be charged with trying to smuggle cocaine in achar out of the country through the Cheddi Jagan International Airport, Timehri (CJIA).
Ashery Corbin is also the second female cosmetologist this week to be charged for cocaine smuggling. She denied that on Wednesday, February 26, she tried to smuggle 6.116 kilogrammes of cocaine out of Guyana. When asked to supply an address to the courts, the woman stated that she lived in Guyana. After being further prompted, she gave her address as 125 Bagotville, West Bank Demerara. However, Customs Anti-Narcotics Unit (CANU) Prosecutor Oswald Massiah stated that Corbin was a permanent Canadian citizen living in Lakeshore Boulevard, West Toronto.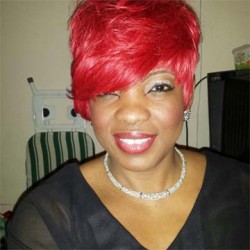 According to Prosecutor Massiah, Corbin had been invited by a man named Wayne Williams to come to Guyana. After being informed by the woman that she could not afford to visit, Williams offered to pay for the ticket and Corbin accepted.
Massiah added that Corbin arrived in Guyana on February 19 and was staying in Pradoville, on the East Coast of Demerara. During her stay, she was asked if she could take some illegal items back to Canada. In exchange, Massiah said, the woman would receive $US10,000 on her arrival in Canada.
According to Massiah, a flight had initially been booked for Corbin but had been re-scheduled to February 26. On the date in question Corbin was allegedly given two packages which were packed into her suitcase. During a routine scan, a CANU rank observed the packages and summoned Corbin to question her. During the questioning, she admitted that the suitcase was indeed hers. It was opened in her presence and the cocaine was discovered, submerged in achar. Corbin was told of the offence, arrested and subsequently charged.
The unrepresented woman was remanded to prison by Chief Magistrate Priya Sewnarine-Beharry until today when the case will be called at the Providence Magistrate's Court. Meanwhile, CANU on Wednesday issued a wanted bulletin for Wayne Hubert Williams, 51, also known as "Splicer," whose last known addresses are Greenheart Street, South Ruimveldt and Lot 50 New Hope, East Bank Demerara.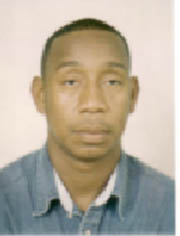 Earlier this month, Winston Blakes, 78, and Sadeeka Leona Odie, 38, were both remanded to prison by the Chief Magistrate when they appeared before her charged with trying to smuggle nearly 20 kilogrammes of cocaine, concealed in achar, on February 8. On Tuesday, 24 year old Tishana Edwards, a cosmetologist from Plaisance, was charged and remanded to prison for trying to smuggle liquid cocaine, disguised as crème liqueur, on Mashramani Day.
Shop-keeper Dawn Roberts and Tarachandra Persaud, also known as "Doce" or "Dos," of Republic Park, East Bank Demerara, are still wanted by CANU in relation to the February 8 busts.
Comments

The Customs Anti-Narcotic Unit (CANU) today said that Tiffini Collison, 26-years-old of F 21 Samaan Street Guyhoc Park, Georgetown posted four hammocks suspected to have been saturated with cocaine to an address in the USA through an International Courier Service in Georgetown sometime last week.

President David Granger (centre) today met  President of Chevron Africa and Latin America Exploration and Production Company,  Clay Neff (third from right).

Anthony Weiner   NEW YORK,  (Reuters) – Former U.S. Congressman Anthony Weiner was sentenced to 21 months in prison today for sending sexually explicit messages to a 15-year-old girl, setting off a scandal that played a role in the 2016 U.S.

A family's preparation for a memorial service ended tragically early yesterday morning when bandits stormed into their home in  East La Penitence and discharged several rounds, fatally wounding a man and injuring two of his brothers.

(Trinidad Express) The Trinidad and Tobago Defence Force and Coast Guard have been at the helm of a dramatic rescue of a family of four, including two small children, who lived in a car for four days after their home in Dominica was destroyed last Monday by Hurricane Maria.