Although new generators are now servicing the Lethem Power Company, residents are being forced to endure daily blackouts that may not be rectified for another three months.
Carl Parker, a resident of Lethem and an APNU councillor on the regional Democratic Council, recently said that with the arrival of the two brand new FG Wilson 750 KVA generators on February 14, residents expected electricity supply to be completely back to normal.
In a letter published in last Friday's Stabroek News, Parker noted that on Tuesday and Wednesday of the same week, Lethem suffered five power outages ranging between 15 minutes and 45 minutes. He said there had been similar power outages since the arrival of the new generators.
Chairman of the Lethem Power Company Board John Macedo said that power outages have been occurring because operators have to manually switch the generators. He said the company has ordered the equipment needed to allow generators to be switched without having to be cut off. The equipment to allow this switch, Macedo added, would take approximately three months to arrive in Lethem.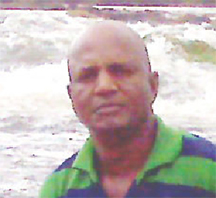 Parker further stated in his letter that there is a pattern in which the blackouts occur. "The electricity goes at 5:00pm in one of the sections and is restored at 7:00pm. Then it goes intermittently between 1:00am and 4:00am," he explained.
Parker said on Wednesday after power seemed to be out for longer than usual, he and another resident, Carlton Beckles, visited the power station and were met with employees playing games on their cellphones. Subsequently, Parker said he and Beckles first asked to speak with the supervisor of the company, who was not available, so they called Macedo, acting Chief Executive Officer Daniel Gajie and both calls were unanswered.
He added that Gajie later returned his call and informed him that the new generators were so sensitive that if the water or oil level falls below a certain mark, the generators shut down. This statement was also reiterated by Macedo in a telephone interview with this newspaper.
Parker also said that on Wednesday he spoke with an engineer who is well knowledgeable on the operation of generators and he was informed that the model of generators supplied to the power station is not suitable for what it is being used for but rather for standby purposes, especially for large companies.
Macedo acknowledged that the new generators are not ideal for primary power generation but said that because of Lethem's population, the power company made the choice to use the FG Wilson generators.
He said Wartsila generators are more ideal but are only available in one megawatt and over. He said that during peak hours, Lethem and its environs consume 600KVA and during off peak 400 to 480 KVA. This makes the current generators ideal until Lethem's population grows.
He said the power company hopes to use the generators for approximately three years before changing to a more suitable generator but that is with the hope that Lethem's population increases.
He said that prior to purchasing the generators, FG Wilson officials travelled from the US to conduct a study before recommending the use of the generators.
He went on to suggest that the company use both generators simultaneously during peak hours and then use only the larger generator when less power is consumed by residents.
Comments

Several candidates recorded outstanding performances at this year's Caribbean Advanced Proficiency Examination (CAPE).

 Geometric improvements will be carried out on the East Coast Railway Embankment Road come September for smoother traffic flow.
Swift action by the Law Enforcement and Investigation Division (LEID) of the Guyana Revenue Authority (GRA) aided in the removal of a large quantity of seized foreign chicken from two separate cold storage facilities in the Berbice area after it was discovered that the commodities were unlawfully being disposed of, the GRA said today.

Farha Faiz, a lawyer, speaks with the media after a verdict for the controversial Muslim quick divorce law outside the Supreme Court in New Delhi, India August 22, 2017.  

Defeat Tallawahs by 37 runs Chris Gayle, playing in his 50th CPL match, produced his 63rd T20 fifty as St Kitts & Nevis Patriots cruised past Jamaica Tallawahs by 37 runs to guarantee a place in the playoffs for the first time in their three-year history.