The top brass of the Guyana Police Force has been informed that Commissioner Leroy Brumell will officially retire at the end of the month and Crime Chief Seelall Persaud would be his replacement, sources say.
Recently there had been reports that Brumell's tenure would be extended.
President Donald Ramotar and Opposition Leader David Granger during consultations last Friday agreed that Brumell's time would be extended until the end of the month. Brumell reached the age of retirement last week.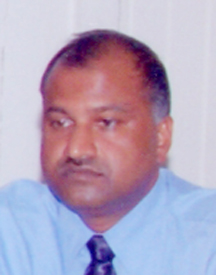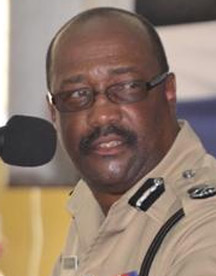 This newspaper had been told that there was a possibility that Brumell would have been given a further extension. However, from all indications this will not be the case as it appears that Persaud will assume the post come April 1.
Sources say that Persaud may not be the opposition's choice. It is unclear who the opposition's pick for the spot is as Granger has opted not to comment, saying instead that he would await an invitation from the President to consult on the replacement.
While the protocol is that the government hold consultations on the issue with the opposition, the President can still go ahead and appoint a commissioner whether the opposition agrees or not.
Persaud, who headed the Narcotics Branch before being appointed crime chief, has 30 years of police experience, extensive overseas training and is a University of Guyana graduate.
Assistant Commissioner David Ramnarine, who is currently in charge of Operations, and Deputy Crime Chief Winston Cosbert are to be appointed Divisional Commanders, the newspaper was told. Current 'A' Division Commander, Assistant Commissioner George Vyphuis will retire in early May and one of these two officers may be his replacement.
Comments

Michael Bhopaul, 16, doesn't know if he is this year's best performer at    the Caribbean Secondary Examination Certificate (CSEC) Examinations, but with preliminary results showing that he has obtained passes in 25 subjects, he will be hard to top.

Inmates at the Lusignan Prison turned over 33 improvised weapons yesterday morning to prison authorities, who say that they also apologised to the prison staff for the unrest at the facility on Friday night.

Well known Berbice attorney Chandra Sohan was arrested on Friday after he allegedly struck a pedestrian in a hit and run accident along the Williamsburg Public Road.

For a little more than an hour yesterday, the streets outside the Mackenzie Market rang with the voices of dozens of Linden residents who turned out to support a march against homosexuality.
The woman killed during the violent storm in Jawalla, Region Seven on Friday, has been identified as a mother of two, who was seven months pregnant.