Satnanand Sahadeo, accused of the 2005 murder of dental technician Vishnu Santiee, was freed on Thursday in the High Court by Justice William Ramlall after a no-case submission was upheld in his favour.
Santiee, known as 'Boysie', of Lot 57 Stewartville Pasture, West Coast Demerara, died on June 29, 2005 after he was shot seven times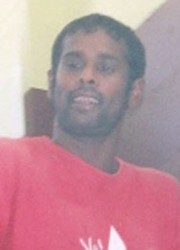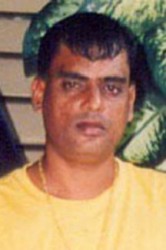 as he was entering his yard. A post-mortem examination performed by Pathologist Nehaul Singh revealed that the man died of haemorrhage and shock due to several gunshot wounds.
Another person, Peter Ray Kassim called 'Donkey' was also charged with the murder, but he was released during the previous trial after it was found that there was not sufficient evidence and his lawyer made a no-case submission which was upheld by Justice Franklin Holder.
The state's case was presented by Natasha Backer while Sahadeo was represented by attorney's Peter Hugh and Latchmie Rahamat.
Comments

Michael Bhopaul, 16, doesn't know if he is this year's best performer at    the Caribbean Secondary Examination Certificate (CSEC) Examinations, but with preliminary results showing that he has obtained passes in 25 subjects, he will be hard to top.

Inmates at the Lusignan Prison turned over 33 improvised weapons yesterday morning to prison authorities, who say that they also apologised to the prison staff for the unrest at the facility on Friday night.

Well known Berbice attorney Chandra Sohan was arrested on Friday after he allegedly struck a pedestrian in a hit and run accident along the Williamsburg Public Road.

For a little more than an hour yesterday, the streets outside the Mackenzie Market rang with the voices of dozens of Linden residents who turned out to support a march against homosexuality.
The woman killed during the violent storm in Jawalla, Region Seven on Friday, has been identified as a mother of two, who was seven months pregnant.