A 52-year-old man was yesterday rushed to the Georgetown Public Hospital after he fell from a four-storey building on Hadfield Street.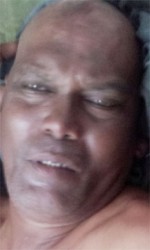 Boodhoo (only name given) of 126 Mon Repos, East Coast Demerara was reportedly on a scaffold on the third storey of the building when it broke and he fell. He was rushed to the hospital by a passerby. He sustained injuries to his head and broke his left leg.
At the hospital, co-workers of the man were angry that he was not getting medical attention in a timely manner and had to be cautioned by hospital staff to act in a respectful manner or the man would not be attended to.
Comments

The African Cultural & Development Association (ACDA) yesterday reissued its call for an ancestral lands commission to address concerns surrounding the allocation of African Guyanese lands, as the third day of the Commission of Inquiry (CoI) into land ownership convened yesterday.

The sombre tone which pervaded the atmosphere during the announcement of this year's Caribbean Secondary Education Certificate (CSEC) results suggested that once again the Ministry of Education was not satisfied with the performance of the nation's students.

Three Executives of the National Toshaos Council (NCT) last evening walked out of a session attended by several Ministers of Government having felt disrespected by remarks made by Minister of Public Security Khemraj Ramjattan during the proceedings.

The  Commission of Inquiry (CoI) into African ancestral lands and other matters yesterday heard that land where the controversial Pradoville 2 scheme sits was transferred in 1920 by way of transport  to the predecessor of NCN, the British Guiana Broadcasting Company (BGBC).

Efforts by the government are underway to salvage the decades-old MV Torani, which capsized in the Mazaruni River and questions have been raised as to how this happened to the moored vessel.