A 52-year-old man was yesterday rushed to the Georgetown Public Hospital after he fell from a four-storey building on Hadfield Street.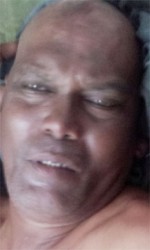 Boodhoo (only name given) of 126 Mon Repos, East Coast Demerara was reportedly on a scaffold on the third storey of the building when it broke and he fell. He was rushed to the hospital by a passerby. He sustained injuries to his head and broke his left leg.
At the hospital, co-workers of the man were angry that he was not getting medical attention in a timely manner and had to be cautioned by hospital staff to act in a respectful manner or the man would not be attended to.
Comments

President Robert Mugabe and his wife Grace attend a rally of his ruling ZANU (PF) in Chinhoyi, Zimbabwe, July 29, 2017.

CARACAS/HOUSTON, (Reuters) – Venezuela's state-run oil firm, PDVSA, is increasingly delivering poor quality crude oil to major refiners in the United States, India and China, causing repeated complaints, canceled orders and demands for discounts, according to internal PDVSA documents and interviews with a dozen oil executives, workers, traders and inspectors.

Lance Corporal Devon Fraser The Police say they are investigating a fatal accident which occurred about 2.20 this morning on the Lethem Public Road that resulted in the death of pedestrian Devon Fraser, 28, a Guyana Defence Force Lance Corporal of Buxton, East Coast Demerara.

(Trinidad Guardian) Preliminary investigations have revealed that the source of the oil spill that occurred in Chaguaramas over the weekend can be an offshore rig.

LONDON, (Reuters) – Over four million people in Britain are having difficulties paying their monthly bills, the Financial Conduct Authority (FCA) said on Wednesday, at a time when inflation is rising and interest rates may follow.