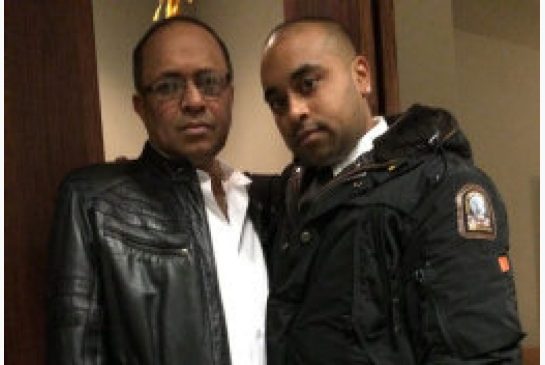 Three members of a family which ran a West Indian eatery in Brampton, Ontario died this morning of carbon monoxide poisoning.
According to the Toronto Star newspaper Jerry Pitamber arrived home from closing the family restaurant, Calypso Hut, around 2 a.m. today to find his father, Peter, 60; mother Sita, 59 and brother Terry, 36 without vital signs.
The report said that his mother and brother were in bed while his father was on the floor. Jerry found Peter's brother, Paul, conscious and took him to safety outside the home, the report said. Peter's best friend was also at the home and is expected to recover.
They had been staying with the family on Linden Cres. to mourn the death of Peter and Paul's mother, the report said. .
Police said the family was using propane heaters inside their home after their furnace broke yesterday. The report said that when Jerry arrived home, the carbon monoxide detector was going off, but the slow, quiet beeps weren't loud enough to stir the family.
Friends told the Toronto Star that the Pitambers have owned Calypso Hut on Queen St. E. in Brampton for three decades, specializing in West Indian Guyanese style dishes.
"It's just a tragedy … a terrible situation," Peel Regional Police Const. Fiona Thivierge told reporters today, according to the Canadian Broadcasting Corporation (CBC).
According to CBC, Peter's brother Paul issued a statement today on behalf of the family.
"Today has been an unimaginable and horrific day for our family," it reads. "The past few weeks have been extremely difficult, as we have been grieving the death of my mother who passed a few weeks ago.
"My brother, Peter Pitamber, came to this country from Guyana over three decades ago. From humble beginnings he became a respected businessman and active member of the Brampton community. Peter built a strong home for his family, and we ask that you now pray for his surviving son, Jerry.
"We are currently in the process of making funeral arrangements and would ask that the media kindly respect our privacy during this devastating time."
According to CBC, police said those who died were in the upper level of the home, while the survivors were on the lower level.
"He (Jerry) saved my uncle's life," a cousin told the Brampton Guardian outside the Calypso Hut. "He pulled him out of the basement. He had to carry him (Paul) out of the house. He saved his life."
"We are in shock," said cousin Alvin Rampersaud. "They had the biggest hearts in the world. They'd do anything for anybody."
Family and friends described Peter Pitamber as a kind man with a generous heart.
"He was a great individual," friend Ravin Kalu told the Brampton Guardian. "He would always support anything that needed him."
He said Peter Pitamber would donate to good causes throughout the community and gave money to a school in his native Guyana.
"It will be a great, great loss (to the community)," Kalu said. "He will be missed."
He sponsored many local sports teams, and was always the first to offer free food for local events, or help when needed, he said.
And both Peter, Sita and their sons were prominent at the local West Indian restaurant, meeting and greeting customers every day, the Brampton Guardian said. And they would never turn anyone away, even if they had no money to pay, said family members.
When asked how Paul Rampersaud was coping, his niece said, "He's broken."
The Brampton Guardian said that there will be a wake at the Calypso Hut at Queen and Rutherford. The family is Hindu and their traditions will be followed, but a date has not yet been set for the funeral, family members told the newspaper.
While Peter owned the Queen Street restaurant, his brother Paul owns a Calypso Hut at Britannia Road and Dixie Road in Mississauga. The first Calypso Hut opened in 1987, followed by Paul's location in 1990 and Peter's in 1993.
A third brother, Stanley, owns a Calypso Hut in Guyana, the report added.
Neighbours expressed shock at the deaths.
"It's terrible," said one man. "What a way to go."
Neighbour Franklin Lalla said he was "still shaking" from the news.
And relative Babu Kathiravelu, 53, said he already has carbon monoxide detectors, but he is going to get more for his home.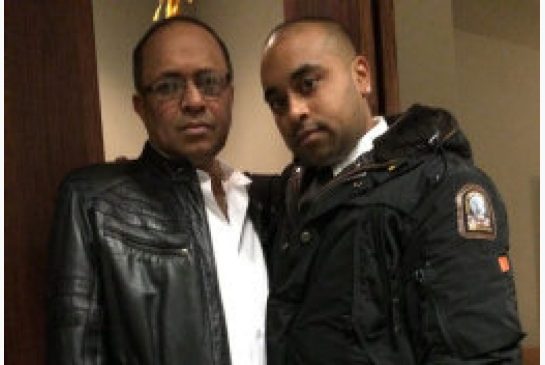 Comments

Tourism Minister Shamfa Cudjoe announced the decision to close the company. (Trinidad Express) The Tourism Development Company (TDC) has ceased operations.

Cevons clearing city garbage WPA STATEMENT ON THE UNRESOLVED ISSUE OF GARBAGE COLLECTION IN THE GEORGETOWN MUNICIPALITY The WPA is deeply concerned that the Georgetown City Council's inability to honour its financial obligations to Cevons Waste Management and Puran Brothers has the potential of endangering the health and lives of citizens.
British High Commissioner to Guyana Greg  Quinn  yesterday said that it was hoped that more would have been done to push the constitutional reform process forward.

A West Coast Berbice man died after he reportedly set his one-storey house ablaze sometime around 11.20 am yesterday.

A Yarrowkabra miner was yesterday charged with the murder of a co-worker, whom he allegedly beat to death during an alcohol-fuelled clash last Saturday at a dredge site in the Potaro Backdam.