Assistant Commissioner of Police Eric Bassant is officially on pre-retirement leave and the reins of command for `D' Division have been handed over to Senior Superintendent Clifton Hicken.
Yesterday was Bassant's last day in office. He was based at the Leonora Police Station.
Bassant, who over the years has held senior positions in several of the police divisions, will retire in October. Prior to being named commander of `D' Division (West Demerara), he was the commander for `C' Division. Both of these divisions faced high levels of crimes and the challenges investigators faced were numerous. He was also second in command in `B' Division (Berbice).

He took over `D' Division at a time when the Director of Public Prosecutions (DPP) Shalimar Ali-Hack blasted ranks over the way investigations of serious crimes, particularly murders were being conducted.

At the beginning of 2012, Hicken was posted to "E&F" Division as Divisional Commander. At the time he was the Officer-in-Charge of the Tactical Services Unit (TSU). However he was subsequently transferred to `D' Division after he was heavily criticized over the way in which he handled protest action at Linden in July 2012, which resulted in police shooting three men dead.
Since his placement in `D' Division, Hicken has been praised by residents for the professionalism he displayed in addressing their concerns.
Within the next few weeks Police Commissioner Leroy Brumell and `A' Division Commander George Vyphuis will also head into retirement.
Comments

Finance Minister Winston Jordan today moved in Parliament to amend the government's request for supplementary provisions which will allow some of the sugar workers made redundant to get their full severance at the end of January.

The Working People's Alliance (WPA) today announced its support for the government's restructuring of the sugar industry.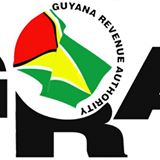 The Guyana Revenue Authority (GRA) today warned about the impersonation of licenced customs brokers.

(Reuters) – England's top order fired in unison to give them a four-wicket win in the second one-day international against Australia on Friday as Aaron Finch's second straight hundred for the hosts could not prevent them falling 2-0 behind in the series.

Four weeks after passing a $267 billion budget for 2018, the National Assembly will debate a supplemental provision of $1.75 billion to meet a portion of the severance pay for around 4,000 sugar workers.