UGSSA  President Patsy Francis is concerned that the acceptance of a contract by Vice Chancellor Jacob Opadeyi to provide consultancy services to the Deeds Registry will impede his ability to address the many woes of the University of Guyana (UG).
Stabroek News made calls to the Vice Chancellor and visited his office yesterday hoping to solicit responses to these concerns. Unfortunately neither attempt was fruitful.
Opadeyi was deemed the "Highest Ranked Candidate" of those who applied for the Inter-American Development Bank (IDB) – funded US$193,000 ($40, 530,000) contract – "Consultancy for the Digitization of Immovable Property Records and the Establishment of an Electronic Database with Linkage to the Sub-Registries-Deeds Registry."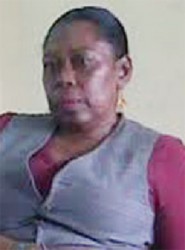 The particulars of the contract require him to "deliver to the Deed's Registry a fully functional, operational, secured, user friendly, responsive, useful and easy to use Land Management Information System for optimal use by staff across the Registry, within the duration (three months) set for this project."
While Opadeyi is qualified to provide the service – he holds a PhD in Land Management and a Masters of Engineering in Geomatics from the University of New Brunswick, Canada, many are skeptical that he can efficiently address both portfolios.
Word that the contract was awarded to Opadeyi broke earlier this week and has already attracted a significant amount of chatter from disapproving observers.
Francis told Stabroek News yesterday that the development was discussed by her and several other staff members, but that the University of Guyana Senior Staff Association (UGSSA) has no official position.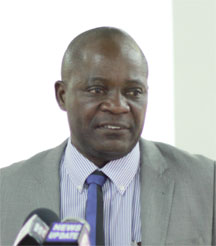 Speaking on her own behalf though, Francis voiced her skepticism about Opadeyi being able to satisfy the contract and give UG "value for money." She reiterated the myriad of issues which continue to plague UG and lamented that much more needs to be done to improve the conditions under which students, lecturers and other staff members operate.
Francis says she is also critical of the development because Opadeyi is known to come down hard on lecturers who take on work outside of the university, but refuse to take up administrative roles. She said that many lecturers have complained about this, and one even opted to resign.
Francis told this newspaper that it is difficult to make a comfortable living from the salaries paid by the university, and that some of them tend to take contracts outside of the university.
She said Opadeyi, in his bid to get staffers to take on more work, usually opines that their first obligation is to UG.
On a positive note though, the university might profit from a part of the sum being paid to Opadeyi to execute the contract. Francis says that UG regulations stipulate that any staffer who takes on work outside of the university must give 15% of whatever they are being paid to the university's coffers. She also said that she hopes he intends to use "university people" to help with the implementation of the project requirements, as this would help to boost the capacity at the university in the related field.
Comments
British High Commissioner to Guyana Greg  Quinn  yesterday said that it was hoped that more would have been done to push the constitutional reform process forward.

A West Coast Berbice man died after he reportedly set his one-storey house ablaze sometime around 11.20 am yesterday.

A Yarrowkabra miner was yesterday charged with the murder of a co-worker, whom he allegedly beat to death during an alcohol-fuelled clash last Saturday at a dredge site in the Potaro Backdam.
A court action was yesterday filed challenging a directive issued in the name of President David Granger to the Police Service Commission (PSC) for a hold to be placed on planned promotions this year, Attorney Rajendra Jaigobin, who operates from the Chambers of former Attorney General Anil Nandlall, is seeking the following declarations by the court: "a declaration that the Police Service Commission, a Commission established by the Constitution of the Cooperative Republic of Guyana, in the exercise of its functions shall not be subject to the direction or control of any other person or authority;
UK security expert Lt Col (rtd) Russell Combe, who is working closely with the Guyana government to resuscitate the Security Sector Reform Action Plan (SSRAP), will be broadening his mandate to assess the country's prison situation.