The D Y Patil Group, one of the largest private educators in India and which is also looking at agriculture here, says it will shortly begin building a medical college at Turkeyen to which other schools will be added.
In a statement today, its General Manager Dilip Kawad said that discerning the need for a "first class Medical College in the Caribbean", the Group decided to establish its University here "because of its interest to build a strong link with Guyana and to offer Guyanese a medical education without the need to leave their home country if they so choose. "
It said the Group will hire a Guyanese construction firm to erect this facility and will employ Guyanese and "world renowned faculty" to ensure that it offers the best possible education to its students. It said that the first batch of students will begin their courses early next year.
It added that the Group will also utilize local faculty for some of the courses and will hire other Guyanese during construction and later for its operations at the University. It said that the  facility will be a net foreign exchange earner.
Comments

Finance Minister Winston Jordan today moved in Parliament to amend the government's request for supplementary provisions which will allow some of the sugar workers made redundant to get their full severance at the end of January.

The Working People's Alliance (WPA) today announced its support for the government's restructuring of the sugar industry.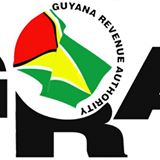 The Guyana Revenue Authority (GRA) today warned about the impersonation of licenced customs brokers.

(Reuters) – England's top order fired in unison to give them a four-wicket win in the second one-day international against Australia on Friday as Aaron Finch's second straight hundred for the hosts could not prevent them falling 2-0 behind in the series.

Four weeks after passing a $267 billion budget for 2018, the National Assembly will debate a supplemental provision of $1.75 billion to meet a portion of the severance pay for around 4,000 sugar workers.