Justice William Ramlal yesterday sentenced Eddie Williams to seven years in prison for the November 2010 stabbing to death of his aunt's boyfriend at Ruimzight, West Coast Demerara.
Williams, who was 18 years old at the time, had escaped following the killing but was later found and on February 9, 2011, he was charged with the murder of Jermaine Jones.
Williams pleaded guilty to the lesser count of manslaughter when his case came up for trial in the High Court.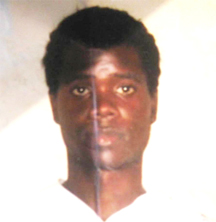 Justice Ramlal, before handing down his sentence, called Jones's family to the front of the court and asked if Williams had expressed remorse for his actions. The deceased's family said yes and asked for Williams to be set free.
But Justice Ramlall said he could not let him walk free because he had killed someone and had pleaded guilty.
Williams's attorney Oneka Archer asked the court to take into consideration that he had accepted responsibility for the crime and was very remorseful. She stated that based on the facts Williams had been provoked and had been attacked by Jones. She also asked the court to consider his age at the time of the incident, because he was just starting his adult life.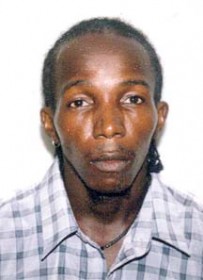 Williams, when asked by the Justice Singh if he had anything to say, stated that he was "deeply sorry for everything," and apologized to Jones's family present in court.
Justice Ramlal then sentenced him to seven years in prison. He further ordered the Director of the Prisons to deduct the amount of time he had been on remand.
Reports at the time said Jones had gone to a house at Ruimzight in the early morning hours of November 30, 2010, where he accused Williams of stealing a cellular phone and money. Williams is related to Jones's then girlfriend, who lived in the same house. Jones reportedly beat the teenager with a baseball bat and managed to relieve him of two knives. The argument continued and it was reported that Williams was later seen stabbing Jones.
The police had said Jones sustained 14 stab wounds and died before reaching the West Demerara Regional Hospital. Williams had fled the scene.
After he was captured and charged Williams had famously escaped by walking through the gates of the Georgetown Prison on February 21, 2011. He was subsequently recaptured at Bush Lot, West Coast Berbice in April that same year.
Comments

(Trinidad Guardian) Education Minister Anthony Garcia says the University of Trinidad and Tobago (UTT) is of the view that the organisation is "overstaffed and to run the university efficiently it will mean they have to trim fat." But former Tertiary Education Minister Fazal Karim is warning that the decision to retrench 287 staff members, will "compromise the quality of teaching and learning and administration at the university," and may impact its accreditation with the Accreditation Council of Trinidad and Tobago (ACTT).

In preparation for Guyana's emerging oil and gas sector and the bustling business usually synonymous with the industry, the Pegasus Hotel is expected to undergo a huge expansion which includes office and residential rental spaces.

Police Commissioner Seelall Persaud is to resume his duties today after spending approximately six months on leave, Public Security Minister Khemraj Ramjattan yesterday confirmed to Stabroek News.
The Alliance For Change (AFC) yesterday launched a scathing attack on the union GAWU, accusing it of decades of sabotage of the sugar industry and not genuinely representing the interests of its workers.

The importance of foot health, especially for persons with diabetes, was emphasized by Podologist Yvonne Braithwaite yesterday, when she launched the local leg of Rovon Health Care Inc, which includes a foot spa.