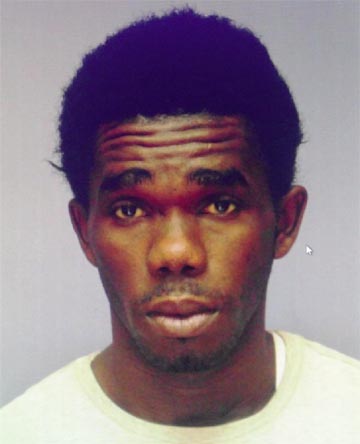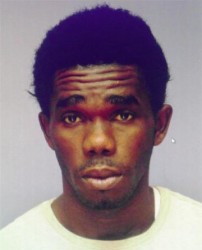 A Guyanese man, who escaped from the prisons in Antigua last Sunday, was on Tuesday recaptured by the island's authorities while hiding out in an abandoned house.
According to the Antigua Chronicle, Tedroy Sheppard, 28, of Guyana who was on remand for various matters, escaped from the prison on Sunday and the police had launched an island-wide search for him while also turning to the public for help.
There was no account in the newspaper as to how the prisoner escaped on Sunday afternoon but it stated that the police acting on a tip-off went to the abandoned house and found the man hiding.
Comments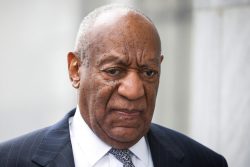 NORRISTOWN, Pa.,  (Reuters) – Comedian Bill Cosby was convicted today of drugging and sexually assaulting a onetime friend in 2004, marking the first such conviction of a celebrity since the #MeToo movement that has brought down rich and powerful men for their treatment of women.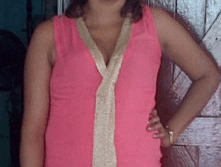 A man was earlier today charged with the 2016 murder of Shonette Savory.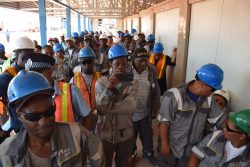 With the jobs of over 500 bauxite workers hanging in the balance because of US sanctions against Russian billionaire Oleg Deripaska, government ministers yesterday flew into Kwakwani to assure them that there will be minimal impact on their lives.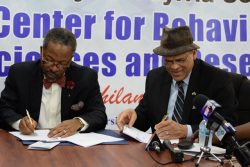 The University of Guyana has signed an agreement with the US-based Jay and Sylvia Sobhraj Foundation to refurbish and convert the building that formerly housed the Spicy Dish restaurant into a state-of-the-art behavioural studies and research centre at a cost of US$400,000 or some $80 million.